Bank fraudster arrested trying to dupe another customer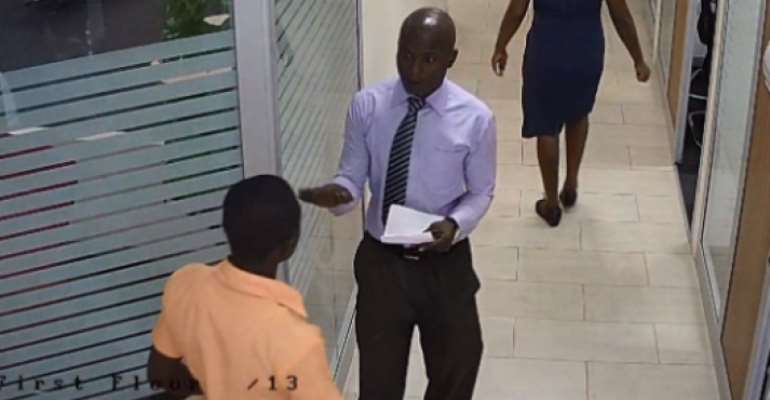 The man who duped a school boy in the Barclays Bank branch in Osu, Accra, has been arrested.
The man who was caught on a closed circuit television (CCTV) camera sometime in March posed as a worker of the bank and allegedly swindled the boy who had been sent to make a deposit. 
He was arrested Monday when he tried to dupe another person in another bank at Ashaiman but was recognised by a customer as the one on the CCTV footage which went viral on social media.
According to a Citi FM report, the suspect is currently in custody at the Ashaiman Police Station and would be transferred to the Osu Police Station for investigations.