VCTF Invests US$ 61m In Committed Capital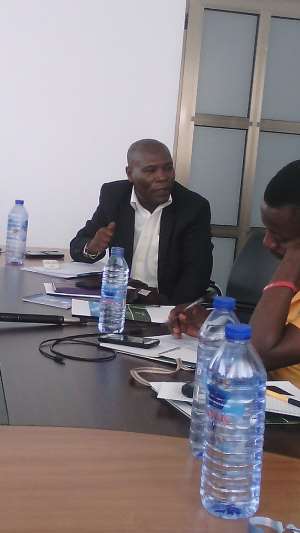 Venture capital trust fund has partner various private sector institutions and international DFIs to establish five funds with more than US$ 57 million in committed capital.
The fund is aided to facilities intensive capital to support small and medium enterprises, as well as providing capital for creative young entrepreneurs in the country.
Venture capital trust fund (VCTF) is a government of Ghana backed private equity initiative, established by the enactment of the Venture Capital Trust Fund Act 2004, act 680.
VCTFs Board of Trustees with the enduring support of the government through its investments, established a vibrant venture capital industry in Ghana.
At a SME Clinic and Media awareness programme in Kumasi, the head of the northern zone Mr. Emmanuel Osei Akuamoah indicated that, the industry provides much-needed long- term funds as well as technical support to enable SMEs grow and expand their operations.
VCTF also provide technical assistance to investee SMEs. The technical assistance programbadopts a three tie strategic approach in of best business practices and professional service to SMEs.
The programme is to provide opportunity for would-be investee companies and the media, to understand the operations of the Capital trust fund.
Participants include heads of business instututions, enterprenuers, the media and representatives of tertiary institutions in the capital city, Kumasi.
They where taking through the operations of the company, through slides and video presentation.
It also aimed at aiding access to finance businesses which has been very difficult area for start-ups and businesses looking for fund for expansion, or turn around businesses that are on the downward trend.
This Mr. Akuamoah hinted, will create jobs and increasing contribution to Ghana economic progress.
He added that, to date, more than US$ 16 million has been invested in 50 SMEs across various sectors of the Ghanaian economy.
According to him, the trust fund is a major player in Ghana's agricultural sector through its agricultural value chain financing of cereals and grains for the poultry, livestock and brewery industries having distlbursed US$3.5 million to key of the agricultural commodity value chain.
However, Mr. James Nsiah, Investment manager outlined some challenges confronting their operations.