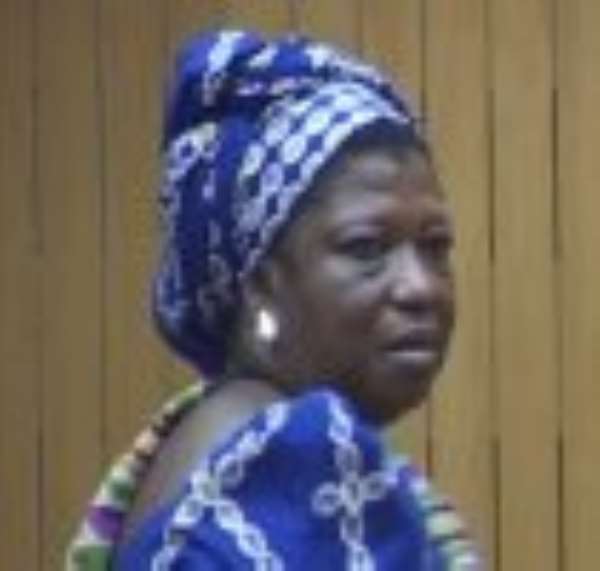 A die-hard supporter of the NPP, Mr. Kwadwo Adu Gyamfi has described as an act of betrayal, the recent press conference held by the defeated Bawku Central MP, Hawa Yakubu, blaming the Vice President, Alhaji Aliu Mahama for her defeat in the December 7 parliamentary elections.
Mr. Adu Gyamfi who until recently, was the chairman if the Mississippi caucus of NPP in the United States of America, said Hawa dug her own grave by overly concentrating on her representation in ECOWAS Parliament in Abuja, to the detriment of her constituents in Bawku Central.
He indicated that the time when the MP for Nadowli West Alban Bagbin, John Mahama, MP for Bole Bamboi and others were seriously campaigning from one electoral area to the other to canvass for their return to Parliament, Madam Hawa Yakubu was busy either distributing sewing machines in the South or doing business in Nigeria.
Mr. Adu Gyamfi therefore said he does not understand why after the constituents had demonstrated their protest over their neglect by their MP, she should turn round to point fingers at the Vice President.
"I feel that Madam Hawa Yakubu should be expelled to she should be made to apologise to the Vice President", he said.
He admitted that although it falls within the inalienable rights of Hawa to cry foul over her loss, it was improper and discourteous of her to blame the Vice President for her defeat.
" I think she should have addressed her concerns bys ending emissaries to complain to the Vice President, if she had good reasons to believe that the Vice President was sabotaging her bid for re-election to Parliament as she claims", he said.