UN Peacekeepers – Agents Of World Peace And Security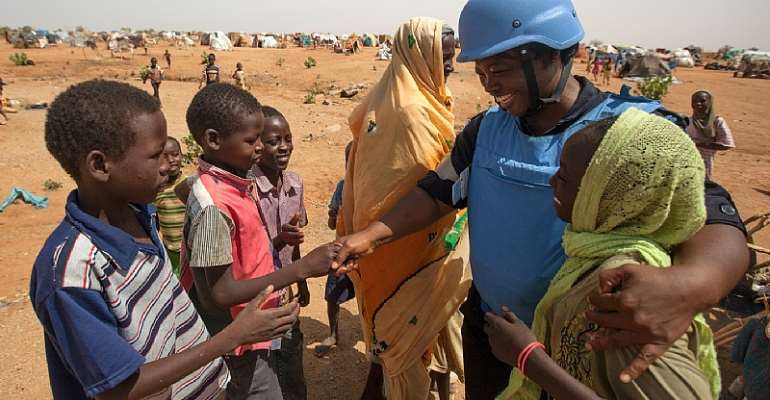 The United Nations commemorates the International Day of United Nations Peacekeepers on 29 May each year. On this day, we pay tribute to all the uniformed men and women in military and police service in United Nations peacekeeping operations. We thank them for their high level of professionalism, dedication and courage. And we honour the memory of those who have lost their lives in the cause of peace.
Very fittingly, the theme for the 2016 commemoration is Honouring Our Heroes.
As a prominent contributor to UN peacekeeping operations, Ghana will commemorate the day with a flag-raising ceremony at the forecourt of the State House. The United Nations family in Ghana joins the rest of the world to salute the thousands of Ghanaian military troops, police and prisons officers, and civilians who have served and continue to serve in UN peacekeeping operations all over the world.
The United Nations peacekeeping has a long and proud history. Since its establishment in 1948, over one million UN peacekeepers have served in more than 70 operations in dozens of conflict-affected countries. UN Peacekeepers help countries gain independence, support historic elections, protect civilians, disarm ex-combatants, establish the rule of law, promote human rights and create the conditions for refugees and displaced persons to return home.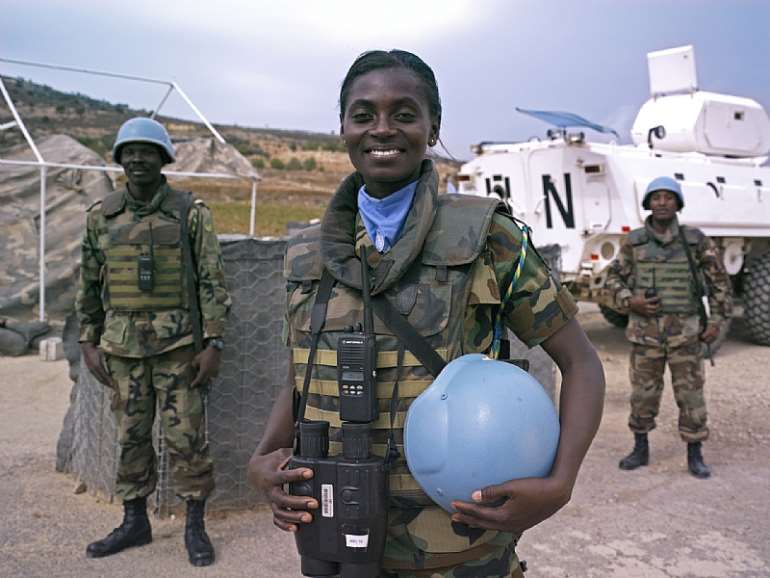 Increasingly, these efforts are under volatile and insecure conditions. In 2015, the UN recorded 129 fatalities of Peacekeepers from 50 countries. Some died in malicious attacks, others in accidents, and others fell to disease. On the International Day of United Nations Peacekeepers, we honour these fallen heroes.
We also honour the heroic efforts of UN Peacekeepers serving across the world in 2015. In particular, we honour the difference they are making in Africa. In South Sudan, UN Peacekeepers shelter more than 177,000 displaced persons. In the Central African Republic, they supported successful presidential and legislative elections. In Liberia, they provided security while medical experts combatted the Ebola outbreak.
In these and in all operations, UN peacekeeping operations are guided by three basic principles: (1) Consent of the parties; (2) Impartiality, where the mandate of peacekeeping operations is implemented without favour or prejudice to any party; and (3) Non-use of force, except in self-defense and defense of the mandate. These principles give UN peacekeeping operations international legitimacy.
UN peacekeepers are expected to act in ways that do not betray the trust of the people and community they serve. They are expected and trained to respect local laws, customs and practices; treat host country inhabitants with respect, courtesy and consideration; and act with impartiality, integrity and tact.
The vast majority of UN Peacekeepers consistently maintain these high standards. There are currently 107,000 uniformed personnel from 124 troop- and police-contributing countries serving under the blue flag, up from 40,000 just 15 years ago. This is a sign of confidence in UN peacekeeping.
However, 2015 saw serious breaches in this public trust.
Across the entire United Nations, there were 99 allegations of sexual exploitation or abuse in 2015. Of these, 69 were lodged against UN personnel serving in peace operations.
UN Secretary-General Ban Ki-moon has publically expressed his horror and disgust over deeply disturbing cases of sexual exploitation and abuse on the part of international forces deployed to troubled areas – abuse against those they were sent to protect. He has led the UN in a decisive response, comprising four commitments: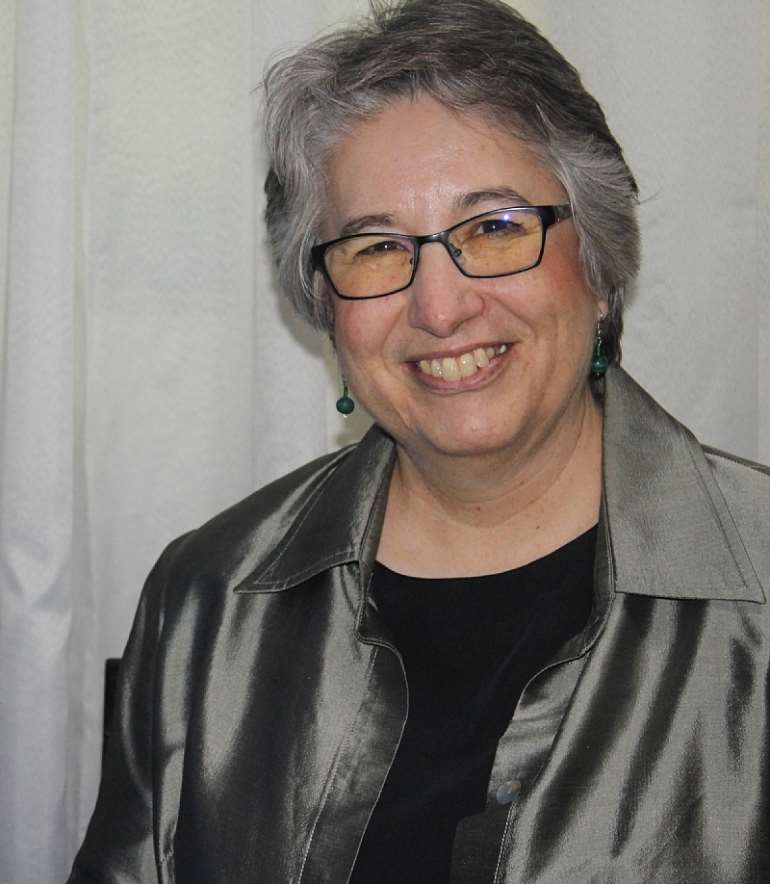 First, end impunity. Transparency is the first step: bringing abuse cases to light and tracking what happens after allegations are made will motivate Member States to take appropriate actions, including criminal charges, against perpetrators.
Second, help the victims. The Secretary-General is establishing a trust fund, through voluntary funds from Member States, that will provide victims with medical, psychosocial and legal services. Member States must also consider how they will respond to claims from victims who pursue legal action to seek redress.
Third, strengthen accountability. Member States must meet their responsibility to bring to justice those who have committed crimes while serving with the United Nations. In March this year the UN Security Council adopted resolution 2272 on the subject of sexual exploitation and abuse. It calls for the UN to repatriate troops, commanders, or whole contingents due to documented allegations of sexual exploitation and abuse.
Fourth, prevent further abuses. This includes more strenuous vetting procedures for all uniformed personnel, increasing pre-deployment training, considering stricter rules on social activities of peacekeeping contingents, and increasing the deployment of women in uniform to help protect women in at-risk communities. Greater progress is needed to enhance the participation of women in peace operations and in mission leadership, and ensuring that the UN continues to advocate for women to be central in peace processes.
These measures on enforcement, remedial action and prevention stem in part from the conclusions of the Independent Review Panel on Sexual Exploitation and Abuse by International Peacekeeping Forces in the Central African Republic. They reinforce the UN's zero tolerance policy against sexual exploitation or abuse, zero complacency and zero impunity. And they will serve to strengthen the indispensable contributions of UN peacekeepers to world peace and security.
Peacekeepers work in difficult missions where progress in peace and reconciliation is often way too slow. We honor our blue-helmeted peacekeepers by recognizing and thanking the many, the vast majority, who serve with distinction. And we protect their legacy by taking action against those few who abuse their positions of authority.
As the Secretary-General said in his remarks at the wreath-laying ceremony honouring fallen peacekeepers at the UN Headquarters on 19th May, "We mourn those who lost their lives – and we also pay tribute to the scores of others who were injured. This wreath is for the peacekeepers who died so that others may live."
Christine Evans-Klock
UN Resident Coordinator for Ghana