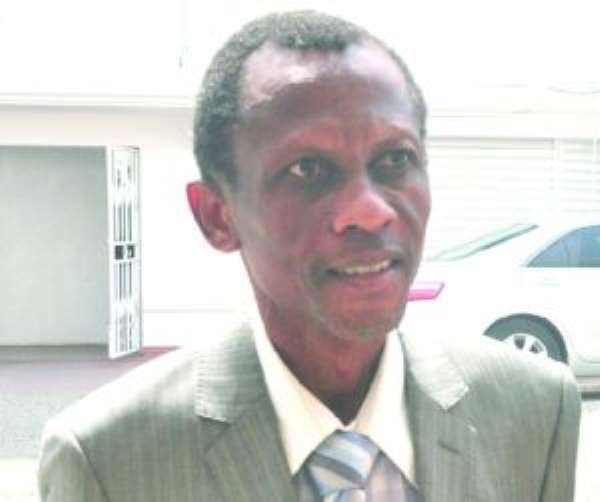 By Maame Agyeiwaa Agyei
([email protected])
A five-member Supreme Court (SC) panel, presided over by Justice Julius Ansah, yesterday dismissed applications by two of the embattled judges in the alleged bribery scandal – Justice Paul Uuter Dery and Justice Gilbert Ayisi Addo – demanding full payment of their salaries, following investigations into their involvement in the scandal.
The SC, by a unanimous decision, dismissed the case, but withheld their reasons for throwing out the case, announcing that it would be delivered in seven days.
The two judges, who were captured by investigative journalist Anas Aremeyaw Anas in an audio-visual recording, collecting bribes from litigants to pervert the course of justice, proceeded to the SC to challenge the Judicial Council for slashing their salaries by half.
Justice Derry and Justice Ayisi Addo sued the Judicial Council, the Chief Justice, Judicial Secretary, Director of Finance, Paymaster, Controller and Accountant-General and the Attorney General over a decision by the Judicial Council, which they described as unconstitutional.
The two justices challenged the Judicial Council, Chief Justice and other institutions for serving them notices to slash their salaries by half, and also suspend payment of their allowances, with the exception of rent allowances.
Background
The two judges were part of 12 High Court judges captured by an investigative journalist, AnasAremeyawAnas, in audio and video recordings, which allegedly showed them collecting bribes from litigants to pervert the course of justice.
A few days after the committee's proceedings, Justices Paul Uuter Dery and Gibert Ayisi Addo, who are still under investigation, received a letter from the Judicial Council, stating that they would receive half of their salaries.
Justices Paul Uuter Dery and Gibert Ayisi Addo were, therefore, seeking a declaration that the decisions of the Judicial Council in December 2015, which were contained in letters, dated January 8 to 11, 2016, purporting to suspend payments to the plaintiffs of all their allowances except rent, was inconsistent in law.
They claim the move was also in contravention of Article 127 (5) of the 1992 Constitution, and therefore, unconstitutional, null and void.
They further prayed the court for an order to nullify the decision of the council.
Justice Dery and Ayisi Addo then sought an order nullifying such decisions taken by the Judicial Council, and also prayed the Supreme Court to place a perpetual injunction restraining the Judicial Council, its assigns, privies, servants, agents among others, from implementing the decisions.