Police begin identification of flash points, training programmes ahead of elections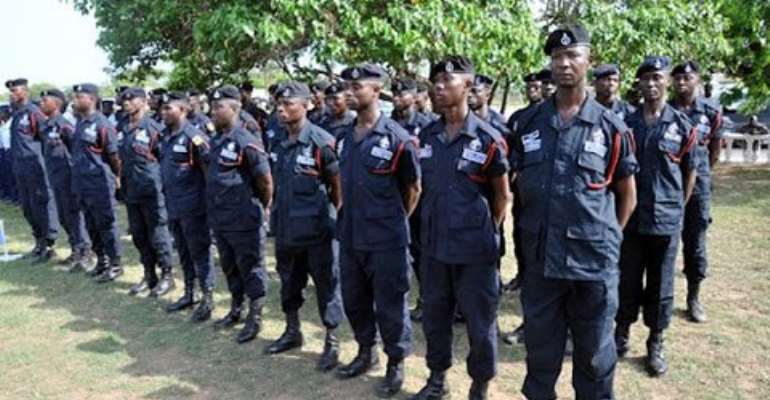 The Ghana Police Service has announced mobilization of personnel and identification of flashpoints ahead of the November general elections.
The Inspector General of Police (IGP), John Kudalor says training programmes for police personnel have also begun to equip them adequately for the task ahead to ensure peaceful and incident-free elections.
Like every election year, 2016 will be full of political activities including campaigns, rallies and heated arguments, which have the tendency to trigger violence.
The security agencies have reiterated their readiness and rolled out several measures ahead of the polls in November.
Among them is a media interaction held recently at Burma Camp.
The National Election Security Taskforce, charged with the responsibility of protecting the polls has also been inaugurated.
Speaking at a media interaction at the Police Headquarters on Thursday, the IGP called on political parties to abide by the public order act as they organise their campaign activities.
The media was urged to be non-partisan and neutral in their reportage so as not to endanger the peace and stability in Ghana.
"You are required to put the nation first in your reportage of the election-Ghana first at all times," John Kudalor charged the media.
Meanwhile, Members of Parliament (MP) have challenged members of the police administration to prosecute without fear or favour, criminal cases involving persons motivated by political, tribal or religious considerations.
According to the MPs, it is the only way to guarantee confidence in the system.