Give children nutritious meals - Dietician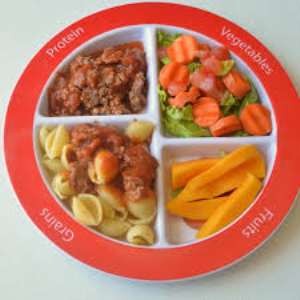 By Nana Osei Kyeretwie, GNA
Sunyani, May 24, GNA - Ms Priscilla Copson, a Dietician, has advised mothers and caregivers to serve nutritious and balanced-diet to their children to ensure healthy growth.
Ms Copson gave the advice at a 'Nido Nutrition School Day,' a nutrition education programme organised by Nestlé Ghana in Sunyani to promote healthy nutrition and lifestyles in schools.
The programme, being run in selected schools nationwide in collaboration with the Ghana Education Service (GES), is also to raise nutrition, health, and wellness awareness in mothers and caregivers through education for the optimal growth of their children.
She said beside the quality nutritious meals, mothers and caregivers should also ensure personal hygiene of their children and encourage them to engage in physical activities for proper growth and mental development.
Ms Copson, however, said mothers and caregivers were required to lead healthy lifestyles since that facilitated good quality care of the children.
Mr Aaron Fenu, the Corporate Communications and Public Affairs Manager of Nestlé Ghana, said public education played an important role in promoting good nutrition and healthy lifestyle.
He said as part of Nestle's commitment to nutrition, health and wellness through its Nido brand, mothers were offered the opportunity to learn about good nutrition through drama, interactive games and dancing.
They were also educated about balanced diets, the importance of breakfast and the health benefits of having iron, calcium and vitamins in right amounts in their diets.
Mr Fenu said similar educational campaign had already been held in five regions this year with four schools from Ashanti, three from Greater Accra, two each from Eastern and Western regions and one from the Northern Region.
Ms Susana Afful, a mother and a teacher at the Presby Junior High School 'A,' commended Nestlé Ghana for the programme
She said some parents failed to provide breakfast for their children with the excuse that they would be fed in the school through the school feeding programme.
Ms Afful appealed to Nestle to collaborate with GES and the Ghana Health Service to organise the programme regularly in both the urban and rural areas to benefit more people.
A kindergarten two pupil of Sunyani Ebenezer Presby Preparatory School, Lord Saah, was offered a scholarship of GH¢ 500.00 by Nestlé Ghana as his mother, Ms Elizabeth Afedzie, won the mothers' nutrition contest.
GNA