NPP rallies youth to lead the campaign for change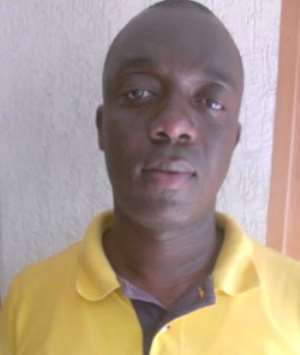 By Kwabia Owusu-Mensah, GNA
Ankaase, (Ash), May 24, GNA - The Ashanti Regional Youth Organizer of the New Patriotic Party (NPP), Mr. Justin Kodua, has rallied the nation's youth to lead from the front the campaign for government change in the coming election.
He stated that the bad governance and incompetent management of the economy could not continue and that the young people had critical role to play to restore hope and confidence.
He was inaugurating the Ankaase Youth Wing of the party at Ankaase in the Afigya-Kwabre South Constituency.
Mr. Kodua said the youth had been the most vulnerable and hardest hit by the inefficient conduct of affairs of the state by the Mahama Administration, citing rising unemployment among them and removal of student allowances.
He again, pointed to high taxes and utility tariffs and said there was no hope for the Ghanaian youth under the government of National Democratic Congress (NDC) and that was why the youth should own the political campaign to get the electorate to vote down the ruling party.
He gave the assurance that the NPP, if given the mandate to govern would pursue sound economic management policies and social interventions to end the suffering of the people.
It would fix the troubled economy, to create wealth and bring progress, he added.
Mr. Kodua therefore called on the youth to stand solidly behind the NPP to assure it of resounding victory.
He used the occasion to remind all members and supporters of the party to remain vigilant on the day of voting to prevent electoral fraud.
Odeneho Kwaku Appiah, the Constituency Chairman, asked the party followers to work together and accept to make the needed sacrifices to win the presidential and parliamentary elections.
They should go from house-to-house to convince voters on why they should trust the NPP with their votes.
GNA