Ewoenam of Ghana's Most Beautiful fame gives to two institutions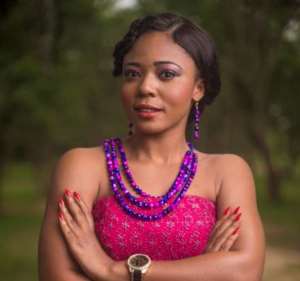 By Sepenyo Dzokoto, GNA
Ho, May 24, GNA - Solace Ewoenam Ekpedzor, Runner up of Ghana's Most Beautiful Pageant 2014, representing the Volta Region, on Tuesday presented 150 packages of organic brown rice to two institutions in Ho.
The institutions are the Department of Child Health at the Regional Hospital, 50 packs and the Cured Lepers Foundation, 100 packs.
The package includes sugar and milk.
The donations form part of her 2016 outreach dubbed: 'Give Back to the Community.'
Dr John Tampouri, Medical Director of the Hospital received the items and led Ms Ekpedzor round the children's ward.
He said items were timely, at the onset of the rainy season, when malaria cases among children rise, hence the need to feed those on admission.
He said the very high caloric and protein rice would get to the children in the wards.
Dr Bright Danyoh, Medical Officer on duty said besides malaria, anaemia and malnutrition are top cases on admission.
Ms Francisca Freeman, Nurse in charge said there is often the need to urgently transfuse blood to patients that send medical staff looking for the scarce product.
Mrs Jocelyn Akorfa Oclich, Executive Officer of the Cured Lepers Foundation, who received the package on behalf of the inmates, said it was timely as the body had run-out of food to give the inmates, the required one hot meal a day.
The Foundation manages a village occupied by cured lepers, discharged from the nearby Ho Polyclinic, formerly a Leprosarium, but were unable to join their families because of stigma.
Francis Ganyaglo, Deputy Regional joined Ms Ekpedzor at the Cured Lepers Community to interact and share the rice among them.
He said the Region is now the leading producer of rice in the country with all but two of the 25 districts involved.
With Ms Ekpedzor on the trip was Ms Juliana Titiati (Bubune), also from the Region, who was second in the 2013 finals.
GNA