Uganda protests to DR Congo over border police killings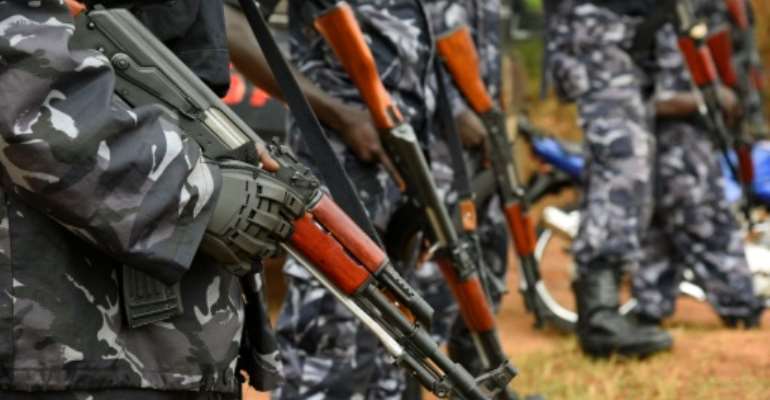 Kampala (AFP) - Uganda has sent an official complaint to neighbouring Democratic Republic of Congo after four police officers were shot dead on a lake between the neighbours, the foreign ministry said Tuesday.
The Ugandan police officers were in a patrol boat investigating reports of illegal fishing on Lake Albert on Saturday when gunmen opened fire. Uganda has blamed DR Congo troops for the killing.
"The four police officers were on official duty on Lake Albert within the territorial sphere of Uganda," Foreign Minister Henry Okello Oryem said. "They were killed in line of duty and their bodies were taken by the DRC authorities."
DR Congo government spokesman Lambert Mende told AFP there had been "exchanges of fire" between the "forces of two friendly countries" and that they regretted the incident.
He said that a joint investigation commission had been established to determine exactly what had happened.
Tensions have risen between security forces along the lake in recent years, with each side detaining soldiers and police from the other.
"The government has requested that a meeting of security chiefs of both states be held urgently," Oryem said.
"We have made it clear, in future these incidents may compel Uganda to take self-defence measures including hot pursuit of those responsible."