Banking expert refutes claims mobile money services is illegal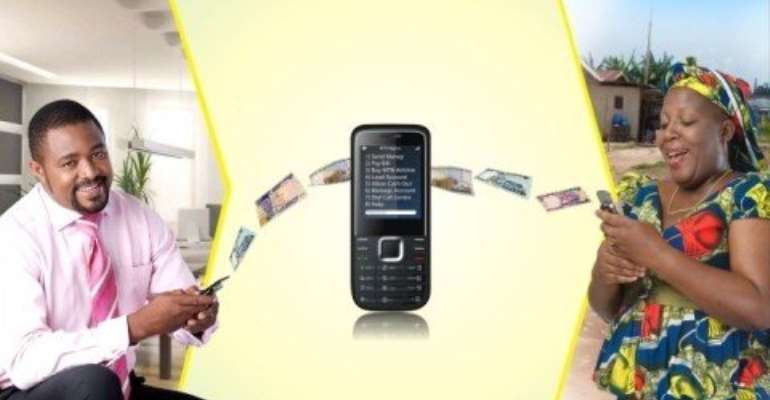 A Banking consultant Nana Otuo Acheampong has rejected assertions by a lawmaker that the operation of mobile money services in the country is illegal.
A member of the Finance Committee of Parliament, Alexander Afenyo Markin, earlier questioned the electronic money transfer service saying it lacked legal backing and hinted of plans to file a petition summoning officials of the Bank of Ghana (BoG) to appear before parliament to answer.
"If BoG still wants mobile money to operate they should move quickly to regulate it and they should also a reliable data. It should not be just that people walks in and send money without their data being captured, there should be a source" Mr. Markin said.
Mr. Markin said money laundering is not only about sending money from abroad to Ghana.
"As a secondary crime which is predicated by illegal activity or criminal act which in itself is aimed at hiding illegal proceeds of unlawful act or conduct. So, we say that someone can freely send ¢10,000 here and another there, what is BoG doing about that?" the lawmaker questioned.
Mr. Markin said apart from its effect on crime prevention, the economy generally will lose its strength.
But, speaking with JOY BUSINESSon Tuesday, May 24, Nana Otuo Acheampong said the Central Bank is mandated by law to regulate the sector.
Mr. Acheampong said it is difficult to understand why Mr. Markin is making this claim when the BoG is the regulator in all financial issues.
He said having regard to existing BoG act of 2002, the payment system for 2003 and banking act of 2004, BoG is mandated to issue guidelines when anything comes from the financial and in this case the e-money falls within the financial services they regulate.
"As far back at June and August 2015, they issued a series of guidelines on what they call the e-money issuers which is the same as what we call in local parlance mobile-money," Mr. Acheampong explained.