Lakeside CEO wins 'Emerging Executive of the Year' Award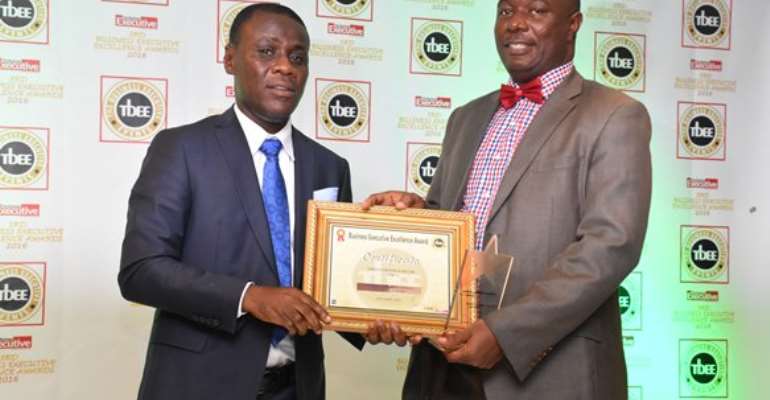 The Chief Executive Officer of Lakeside Estates Company Noble Prince-Joseph Ayiku has been awarded as the 'Emerging Executive of the Year'.
The award was given to him at the third Business Excellence Award held at Golden Tulip on April 26, 2016.
The event, which is an initiative of the Entrepreneurs Foundation of Ghana, was organized under the auspices of the Ministry of Trade and Industry.
It was organized under the theme 'The role of Entrepreneurship in Economic Growth and Private Sector Development.'
This award is to recognize companies, enterprise and other institutions in the country whose corporate conduct, performance and achievements are exemplary.
Mr. Ayiku expressed joy for the honour done him and said his vision is to become a leader who leaves positive prints in the minds of people and to create value for shareholders.
He joined Lakeside Estates as Finance Officer at Lakeside Estate and he rose to become the Finance Manager.
Through hard work, he became the Deputy Managing Director and finally the Managing Director.
He was given Nobles International Award by West African Nobles Forum on the April 2014 for being an Eminent West African who upholds the virtues of 10th Honesty, Integrity and Accountability
Lakeside Estate Limited was also awarded the Best Real Estate Developer of the year, for making high quality housing within a secure gated community environment affordable to Ghanaians.
Lakeside Estate was commended for its housing with secured gated communities which offered a range of house sizes to suit every type of the family requirement and provision of offsite facilities.
Story by Ghana|myjoyonline.com