'We will meet in court' Judicial service staff calls Labour Commission's bluff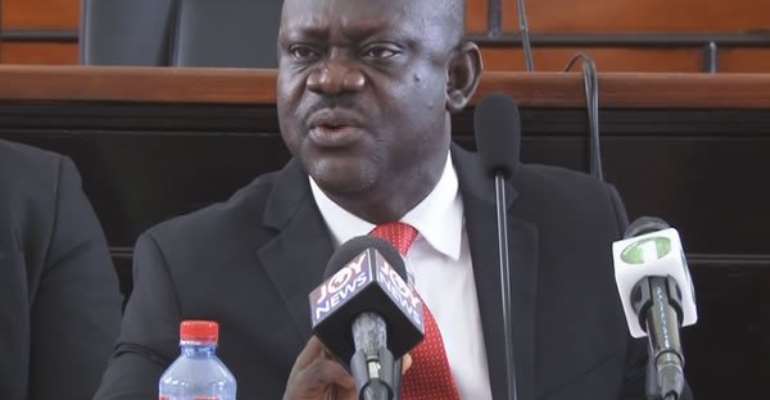 Striking Judicial service staff have called the bluff of the National Labour Commission which has vowed to go to court to compel the workers to return to work.
President of the Judicial Service Staff Association of Ghana (JUSAG) Alex Nartey says they are not perturbed by the threat of legal action because they are convinced the strike called in accordance with provisions of the labour law.
The National Labour Commission has condemned as illegal the strike which entered its third working day Tuesday.
The NLC Executive Secretary Charles Bawaduah said JUSAG last week, abandoned negotiation with government and proceeded to strike without any notice.
Although the NLC has directed JUSAG to return to work and to the negotiation table, the commission also admits that it is powerless in enforcing its directive.
If it can secure a legal backing through a court judgment, then the workers would be in contempt of court if JUSAG continues to insist on striking.
JUSAG President Alex Nartey expects a showdown in court with the NLC. "If Labour Commission says our action is wrong, we insist that it is right" he told Joy News Tuesday.
"If they intend going to court, we won't stop them, when we get there we will have the opportunity to clear our name", he said.
Already JUSAG is in talks with government to resolve their demand for the approval of salary levels recommended by the Judicial Council.
The Council recommended that the allowances and salaries be consolidated into one basic salary.
Alex Nartey said the issues are "very simple" and the strike could end soon if government can go ahead and approve the new salary proposal.
But Employment Minister Haruna Iddrisu has explained that because the salary of the judicial service workers are linked to that of the lower courts, once the court's consolidated salary and conditions of service are approved, those of JUSSAG would also be approved.
Story by Ghana|myjoyonline.com