Foreign Affairs Ministry undertakes AU health walk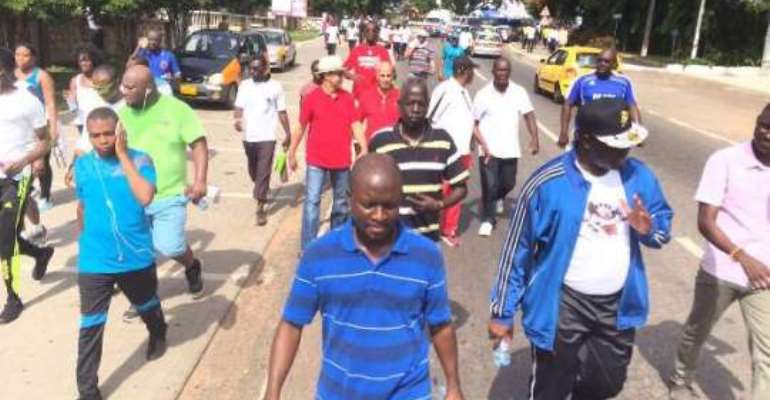 By Elsie Appiah Osei, GNA
Accra, May 23, GNA - Members of the diplomatic community, have undertaken a health walk as part of the forthcoming 53rd African Union (AU) celebration slated for Wednesday, May 25.
The walk in collaboration with the Ministry of Foreign Affairs and Regional Integration is one of the activities lined up to celebrate the 53rd anniversary of the AU, which was formed in 1963 as Organisation of African Unity.
Mr Eric Owusu Boateng, Director of Africa and Regional Integration of the Ministry told the Ghana News Agency in an interview said: 'Most of us lead sedentary lifestyles, office to our cars and cars to our homes so it was a good opportunity for us to come together to undertake this exercise and also bond as a community.'
Mr Owusu Boateng noted that other activities for the celebration are flag raising ceremony at the forecourt of the statehouse in the morning and a cocktail in the evening, to be presided over by the sector Minister.
He noted that the celebration would help boost intercultural exchanges because the Union is meant to promote the integration agenda.
The Director said the reception would give a platform for African countries to promote local cuisines as part of the cultural integration ceremony.
He said Ghana has declared the day a holiday in the African statutory agenda.
GNA