Weekend rains expose Kumasi, Accra's unpreparedness, 11 months after flood disaster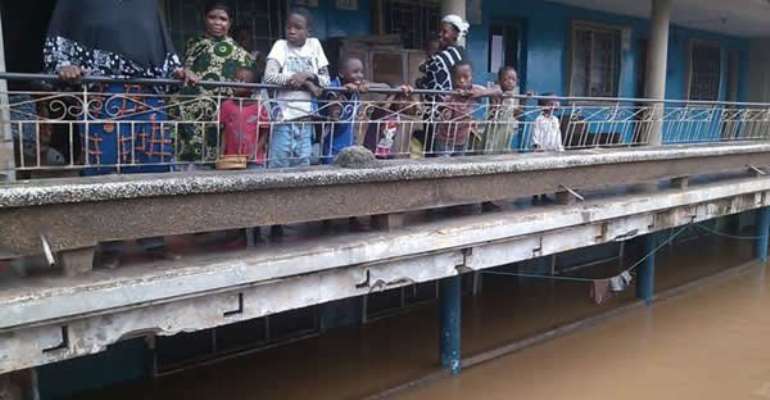 Long hours of rain at the weekend left parts of the national and Ashanti regional capitals, Accra and Kumasi respectively, inundated with rain water as the cities' unpreparedness to deal with floods is exposed once again.
Areas such as Ofankor, Kaneshie, Kwame Nkrumah Circle i Accra experienced flooding after the rains.
The Aboabo township in Kumasi is the hardest hit after sandy banks and dumping of solid waste clogged a huge storm drain. It forced the water out of the drains and into homes.
The situation is déjà vu. It is almost a year after one person died during floods blamed generally on the poor state of the Aboabo storm drain and bridge.
The storm drain directs the Aboabo river through Moshie Zongo, Buokrom, Aboabo and Anloga communities.
But whenever the river overflows, displaced flood waters submerge the bridge, cutting of the entire human settlement from immediate relief.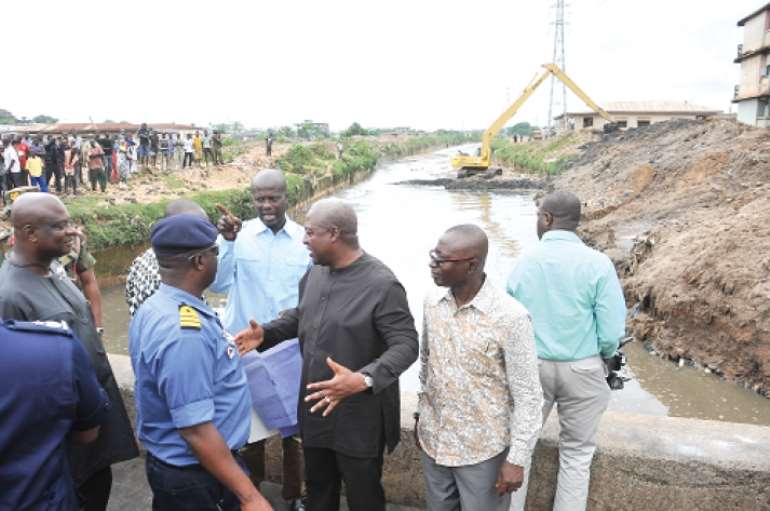 President John Mahama promised to have the bridge replaced when he visited the residents on June 29, 2015 after a major flooding there. He also
announced immediate plans to desilt the Aboabo storm drain.
Visiting the affected residents with mattresses and relief items, President Mahama warned them to desist from dumping waste into gutters.
But attitudes have not changed, Ashanti regional correspondent Erastus Asare Donkor explained on the Joy FM's Super Morning Show Monday.
Neither has government's promise of a new bridge materialized. The storm drain was desilted but the sand was left uncollected, Erastus observed.
The silt is back into the drain, the rains are back into the gutter and floods are back into homes.
Story by Ghana|myjoyonline.com|[email protected]