Blame poor performance of economy on destruction of forest lands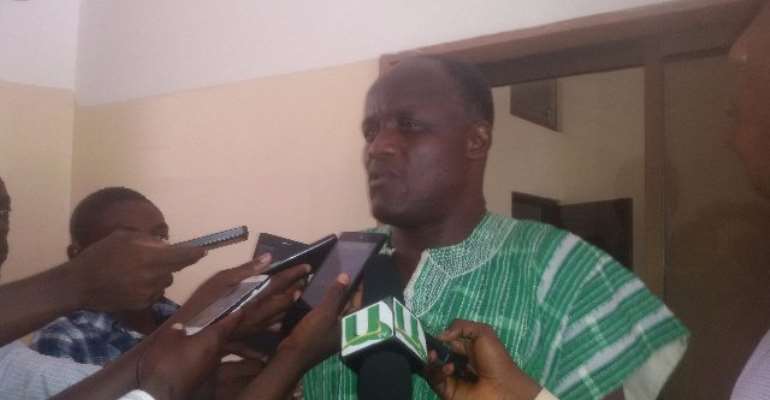 The Forestry Commission says Ghana's poor performance in some sectors of the economy is due to the destruction of forest land.
Central Regional Director, Ebenezer Dzagbletey, observes threat to food security, erratic power supply and fall in timber exports are among the telling effects.
He says Ghana's economy which he describes as climate-sensitive can improve only when citizens make conscious effort to preserve and conserve forest resources.
Persistent abuse of the environment through illegal mining, indiscriminate felling of trees and destruction of water bodies negatively affect rainfall pattern.
According to Mr. Dzagbletey, until Ghanaians appreciate their role in preserving forest land, the country will continue to go on a downward trend.
He was speaking on the sidelines of a quiz competition for selected senior high schools to mark the 5th Forestry Week at Akyawkrom in the Ejisu-Juaben Municipality of the Ashanti Region.
Persistent 'dumsor' 3-4 years and we are still struggling with. Agriculture largely is rain-fed so anything that disturbs rain must disturb agriculture. We have timber; it serves as export earnings for the nation so if you don't get much timber, the pocket of the nation becomes affected. And the citizens depend largely on chewing stick, 'anwonomoo' [leaves for wrapping food] for 'waakye' and a lot of forest products from the forest that we live on. So it is because of the persistent abuse of the environment; 'galamsey' – by so doing we remove the vegetation. We are also felling trees indiscriminately. Foresters say lets practice sustainable forest management and the citizens look on unconcerned". Mr. Dzagbletey revealed.
This year has been described as the driest of the last ten in Ghana.Over 100 out of 230 forest reserves nationwide have been destroyed by fire.
Mr. Dzagbletey recommends schools to introduce children to tree planting as part of efforts to preserve the environment.
In the quiz, Technology Senior High School emerged overall winners, beating Ejisuman and Kumasi Anglican Senior High Schools. This comes a day after the school was crowned winners for the Ashanti regional Mathematics and Science Quiz.
The winners received two desktop computers, GH¢ 800 and a certificate for emerging as winners of the Forest Quiz.