We'll Pass RTI Bill By July – Dep. AG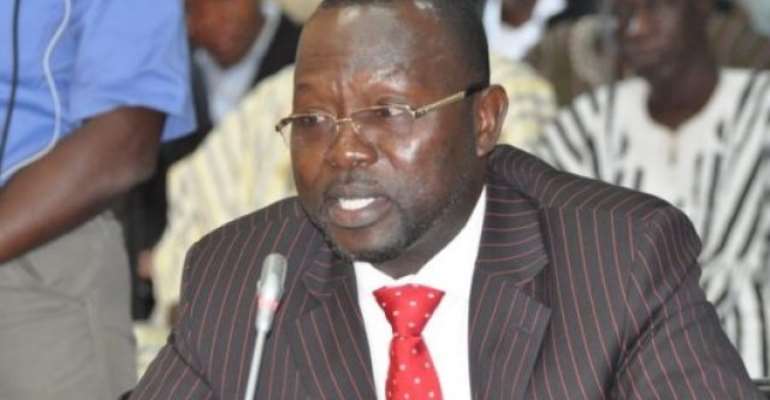 Although the processes involved in the passage of the Right to Information (RTI) bill have been slow, the Parliament is determined to pass the bill into law before the House rises in July, Deputy Attorney General Dr Dominic Ayine has said.
The bill, which has been in parliament for over a decade, is currently at the consideration stage.
Civil society groups have expressed concerns at the snail's pace at which the bill is being considered.
Dr Ayine, who is also the Member of Parliament for Bolgatanga East constituency, said the bill has gone through various stages since it was proposed in 2008 and nearing passage.
"The bill has gone through so many sessions of parliament and now we are determined as a house to enact the bill. Hopefully, we will pass it before the rise of parliament in July," he said, adding: "As the sponsoring ministry, my Minister has also made it clear to me that she wants the bill passed. So, the determination is for us to pass the bill before we rise."
Meanwhile an ardent crusader for the passage of the RTI bill, Akoto Ampaw, has observed that if the bill is passed into law, it will transform the political culture in Ghana in terms of the relationship between the government and the citizens.
According to him, an RTI law will empower the citizens to demand critical information from the authority since criminal charges may be levelled against institutions or anyone that fails to comply.
Citing an example to buttress his point, Mr Akoto Ampaw said Ghanaians could have leveraged the law, were it in force, to demand answers from the Ghana Water Company Limited concerning a recent publication in the newspapers that suggested that a study conducted by the Water Research Institute of the Council for Scientific and Industrial Research (CSIR) in 2009 showed the Water Company's treatment plants are incapable of removing algal toxins.