Italian Embassy "Bomber" Not Ghanaian – Ambassador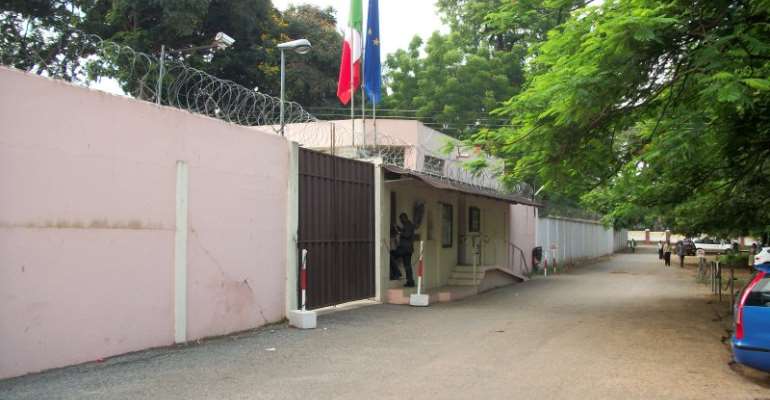 The Italian Embassy in Ghana has revealed that a frustrated visa applicant who attempted to blow up the Embassy is a foreign citizen, the Italian Ambassador has told Graphic Online.
The unnamed frustrated visa applicant attempted to blow up the Italian Embassy after he stormed the premises with a gas cylinder and a lighter ready to torch the place.
But the Counter Terrorism Unit of the Ghana Police Service, however, acted swiftly and bundled him away before he could actualize his threat.
Superintendent Raymond Adofiem, Head of the Counter Terrorism Unit who led a team to arrest the man, along with his family including his wife, son and brother, said the suspect had earlier in the morning been reported to have hurled stones into the Embassy compound amidst threats to blow it up.
In a letter to Graphic online the Italian Ambassador Laura Carpini said all visa proceedings in relation to the case were duly complied with.
The letter expressed gratitude to the Ghana police service for their intervention.