Let reputable national bodies run Tema Shipyard - Union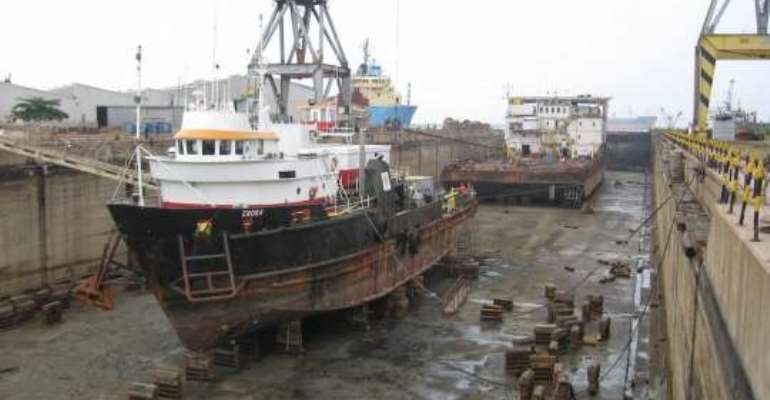 By B.D. Boadi, GNA
Tema, May 22, GNA - The management of the PSC Tema Shipyard must be assigned to the Ghana Ports and Harbours  Authority (GPHA), Ghana National Petroleum Corporation (GNPC), Social Security and National Insurance Trust (SSNIT) and other reputable organisations to make the strategic national asset productive.
The Tema District Council of the Maritime and Dockworkers' Union (MDU), which stated this in a letter, said its position was an endorsement of the recommendation of the Chris Ackumey Committee, in 2009.
The letter, signed by the MDU's Chairman, Mr Felix Nii Anang-La, to the Minister of Transport, and copied to GNA, said: "The recent agitations in PSC Tema Shipyard has been a source of concern to the Tema District Council of MDU and we have been involved in the efforts to restore peace in the Company in order to work toward the building of a sustainable future for the Company and employees."
The MDU said: "It is our view that a combination of the experience and capital strength of GPHA, which is well-established the maritime industry; GNPC, which operates in the oil industry and SSNIT will be able to revamp PSC Tema Shipyard.'
The MDU said the organisations to be involved should form a consortium to execute their mandate successfully because Ghana stood to reap enormous benefits from the Shipyard.
The MDU said: "We are aware that different interest groups may like to take advantage of the current agitations of the workers of PSC Tema Shipyard to advance their personal interest."
The Union dissociated itself from the current agitations in the PSC Tema Shipyard and condemned the action.
GNA