Stakeholders of WEI Literacy project call for extension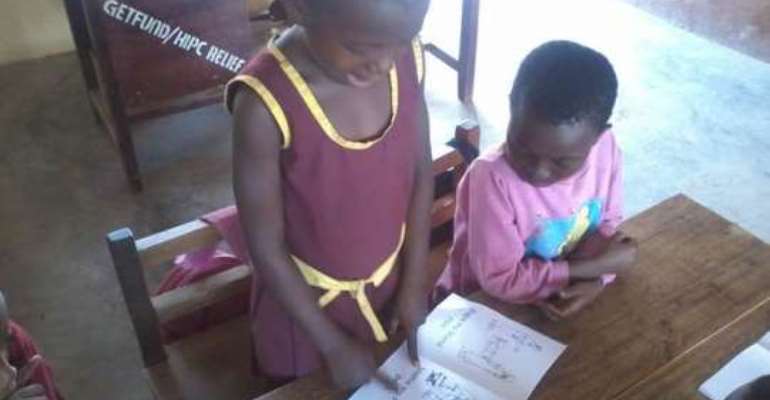 Accra, May 19, GNA - Stakeholders of World Education Incorporated (WEI)'s Mother-Tongue Literacy Project in the Akuapem North Municipality, have called for the extension of the project.
Following its outstanding outcomes and a successful implementation, stakeholders in the Akuapem North District, called for an extension.
'The project has been extended from 10 pilot schools to all the 125 schools in the district,' a statement issued by WEI's Senior Literacy Programme Co-ordinator, Lucy Aklaku in Accra said.
The project began with a 17-month pilot programme in June 2014, to enhance mother tongue literacy acquisition in Akuapem Twi and to improve English as a second language instruction in grade one (P1) in 10 schools in the Akuapem North District in the Eastern Region.
The pilot dubbed: 'Mother Tongue Literacy Pilot,' aimed at bridging the gap between teacher instruction and the National Literacy Acceleration Programme curriculum material.
It was done through the development of teacher training, supplementary teaching and learning materials, and supervisory/coaching support to foster improved student literacy outcomes in the early grades.
The pilot phase, which worked with the Akuapem North District Education Directorate, school administrators and the Presbyterian College of Education, to provide training and ongoing formative professional support to teachers, ended in August 2015.
The literacy extension aims at improving the reading abilities of 3,598 P1 pupils in the local language- Akuapem Twi.
Key activities carried out during the pilot include a review of the existing literacy materials, development of new supplementary materials, district level orientation, master trainers' workshops, cluster based trainings, coaches' support sessions, teacher assessment and monitoring visits.
Currently, WEI has trained 47 master trainers made up classroom teachers, headteachers and education office staff, 129 coaches and 129 basic grade one teachers in all primary schools in the nine circuits in the District.
It has also supported the District Education Directorate to develop reading and support materials, such as scripted lesson plans in Akuapem Twi and English, pocket charts, and decodable books for the programme.
WEI has also developed an effective monitoring and teacher support mechanism.
Through the programme, teachers' delivery became effective, children could differentiate between letter names and their sounds, could do silent reading, could read fluently whilst headteachers could give timely support and lesson modeling.
Some measured outcomes included a dramatic improvement in oral reading fluency, reading comprehension, letter sound fluency, invented sound fluency and English listening comprehension.
A reduction of the gender gap in the beneficiary schools was observed; and the final evaluation was that girls were found on average to outperform boys on all measures. Boys were performing more equally on average with girls in all measures except for the oral passage reading section, where the girls excelled.
Also pupils' reading time increased in the classroom, but not in the home, and a 10 per cent decrease in pupil's absenteeism was observed.
The final results revealed that the number of pupils reading on their own in school increased dramatically.
Additionally, there were measured improvement in teachers' knowledge/skills in early grade reading instruction, use of teaching and learning materials in reading instruction, perception of instructional abilities and class room practice throughout the project period.
Considering the tremendous improvement in teachers' lesson preparation and delivery, and the increased percentage of basic one pupils' reading abilities from 28 per cent at baseline to 70 per cent at the evaluation of the pilot, the Education Directorate was therefore compelled to appeal to WEI to scale-up the programme in all schools in the district.
The programme has been successful and also received commendation from the teachers, pupils and parents and community leaders.
Begun in 1951, World Education is a US-based non-for-profit organisation aimed at improving the lives of marginalised peoples through non-formal education and training, institutional development support, and targeted technical assistance.
In Ghana, World Education strengthens the capacity of local organisations to more effectively plan, design, and implement innovative HIV and AIDS programme activities, supports the retention in school of vulnerable girls and boys through scholarships and mentoring.
It provides functional literacy to adults and youth in cocoa growing areas, supports the implementation of a health systems strengthening programme, develops capacity building programmes with key populations, implements education programmes related to complimentary basic education, inclusive education and early grade reading and supports stakeholders to implement projects on clean cooking energy.
GNA