Nigerian Army 'moving into' Boko Haram stronghold: governor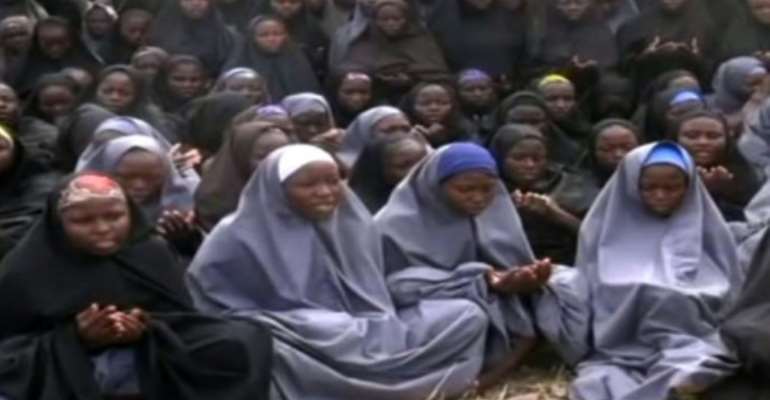 Abuja (AFP) - A Nigerian state governor on Thursday voiced hopes for the swift return of 218 Chibok schoolgirls still being held by Boko Haram, after one of the students was found near the group's stronghold.
The military was pressing ahead with operations in the Sambisa Forest area of the northeastern state of Borno, where the Islamists have camps, said governor Kashim Shettima.
"They (soldiers) are already moving into the forest aggressively," Shettima told reporters at President Muhammadu Buhari's official residence in Abuja where he brought rescued student Amina Ali.
"They are expending a lot of resources and time in the Sambisa Forest. I am an eternal optimist. I believe that in the coming days and weeks more recoveries will be made."
The girls were abducted from the remote Borno town of Chibok on April 14, 2014, causing global outrage and bringing worldwide attention to the brutal conflict.
Kaduna state governor Nasir El-Rufai said the discovery of Amina near the forest on Tuesday "raises our hope that others are still alive".
"By God's grace, the operation going on in Sambisa, in a matter of weeks we will have all the girls back safe and alive," he added.
Amina Ali was been quoted as saying that all of the girls kidnapped more than two years ago were still being held in the former game reserve. But she said "six were already dead".
Nigeria's military, which has reversed significant territorial gains by Boko Haram in the last 15 months, has been targeting the forest since late April to clear it of remaining rebels.
Defence Minister Mansur Dan Ali told Buhari at Thursday's meeting with Amina Ali that the area of semi-desert scrub was "the haven of Boko Haram terrorists".
Seven soldiers have been killed in the operation -- four due to "enemy action" and homemade bombs and three in road accidents, he said. Sixty-nine Boko Haram fighters have been killed, he added.