State Auditors Fund Auditing With Personal Cash – A-G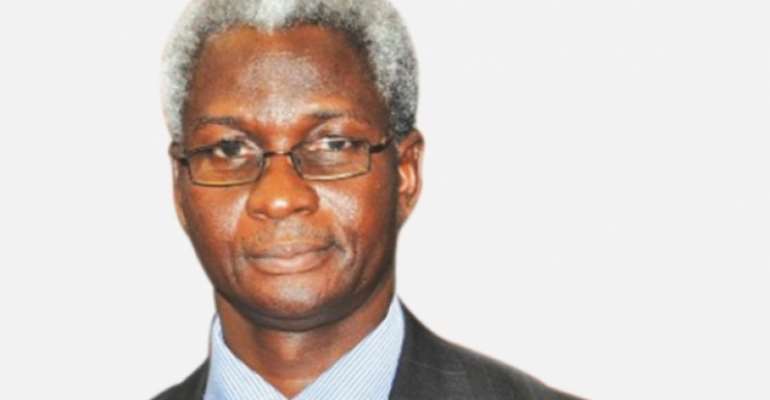 Auditors working at the Auditor General's department are sometimes compelled by circumstances to finance the auditing activities at state agencies with their own salaries, Auditor-General Richard Quartei Quartey has revealed.
According to the A-G, budget for auditing purposes do not come on time to enable his personnel embark on their constitutionally mandated responsibility.
"As Parliament proceeds to deliberate upon this report, I would like to draw the Speaker and Members attention that the audit of governmental and public institutions generally in 2013 was conducted under austere conditions that have been very tasking for my institution.
"It is my fervent wish that Honourable Members will take not that my staff were compelled out of their goodwill to use their own salaries and personal resources to finance the auditing activities, in expectation that they would be reimbursed, but my office did not receive the relevant funds from the Ministry of Finance to effect such reimbursement to the officers," he bemoaned.
In his transmittal letter to the Speaker and Members of the Public Accounts Committee (PAC), Mr. Richard Quartei said personnel of the department require a special IT training to enable them audit the newly introduced GIFMIS platform.
"The introduction of GIFMIS has also required that my staff should obtain specialized IT training and be provided with relevant tools to audit this computerized platform. I am however constrained in this drive because my office has not received the necessary budgetary resources from the Ministry of Finance even though funds were approved for these purposes," he stated.
He added: "...I have, in line with modern and emerging auditing trends and evolving international auditing standards introduced new auditing methodologies whose auditing implementation and practice require requisite training, sustained monitoring and evaluation effort, including intensified quality assurance to ensure effectiveness in practice".