Mahama only paying lip service to corruption - Papa Kwesi Nduom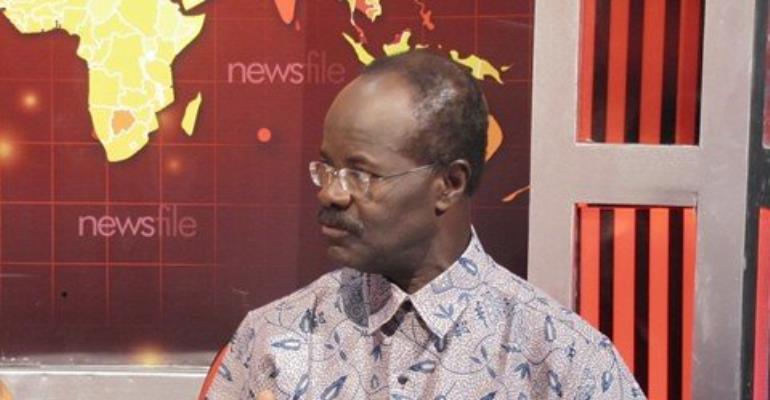 The flagbearer of the Progressive People's Party (PPP), Dr Papa Kwesi Nduom has criticized President John Mahama for what he describes as too much talk and little action in fighting corruption in the country.
This comes hours after President Mahama in an interview with the BBC explained how he has personally led the fight against corruption in the country. The President was speaking on the sidelines of the Anti-Corruption Summit in London.
But speaking to Joy News, Dr. Nduom says the president has paid lip service to deal with corruption and has done nothing about punishing persons found in his administration found culpable of corrupt practices.
He said the President should not be talking about corruption, but rather he should be seen 'doing actively by example what will deal with corruption.
"Corruption steals significant funds from us in Ghana. In my estimation, at least $1 billion dollars and so the President should not just be talking but be doing things that tell everyone he does not like corruption and this is what I am doing as President so the citizens will do their part," Dr. Nduom said.
He said nothing has happened in fighting corruption although there are some people in court the President has not come clear to ensure that they own up for what they have done.
According to the ex-Minister of Public Sector Reform says it has been a trend with all Presidents including the Mahama at least have tried to shield their own when it comes to the issue of corruption and don't do enough to fight it.
"It is wrong because it does not prove anything that we are fighting it. The two evils in Ghana is corruption and tribalism. We remove those things and rely on competence and qualification," Dr. Nduom said.
Meanwhile, the anti-graft campaign group the Ghana Integrity Initiative (GII) has also chided President Mahama on his fight against corruption in the country.
Programs Manager of GII Mary Addah tells Joy News although they believe some of the Presidents attempts at dealing with corruption are working, they are not working to the expectation of Ghanaians and civil society groups.
"We expect to see more actions and more institutions are acting effectively like it happens in other places. Now we have an anti-corruption action plan unfortunately, this document comes with a budget that stipulates how much should go to the fight against corruption, but government is not providing this," Addah said.
She said government is rather asking the various stakeholders to find the money to implement and the GII has found situation where they believe action should be taken swiftly but it has only been talked about rather than the issue being addressed.
Story by Ghana | Myjoyonline.com | Abubakar Ibrahim | Email: [email protected]