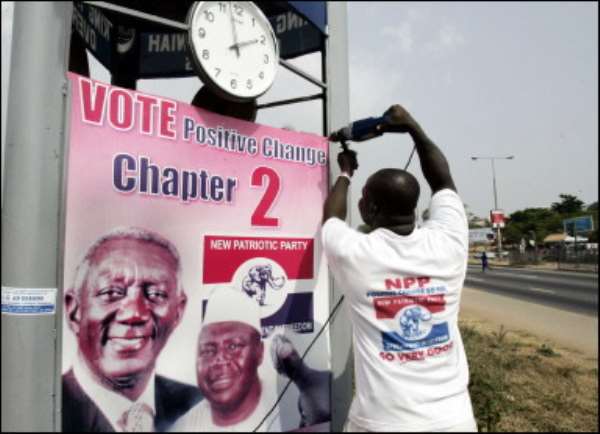 Koforidua, Dec 24, GNA - Two members of staff of the Electoral Commission (EC) in the Eastern Region have been remanded in custody by a Koforidua High Court over their involvement in alleged theft of polling staff allowances totalling over 211 million cedis.
Daniel Kankam, Kwahu South District Electoral Officer and Joseph Yeboah, Eastern Regional Chief Driver of the EC, who pleaded not guilty to two counts of conspiracy to steal, will re-appear on January 17 next year.
The court ordered that Kankam be placed in prison custody while Yeboah be in police custody.
Prosecuting, a Chief State Attorney, Ms Gertrude Aikins, told the court that on December 16 the District Electoral Officers attended a meeting at the EC Regional Office in Koforidua after which they were each given the allowances meant for their polling staff.
She said before Kankam could be given his district's share, the district driver who came with him, Mr Aikins Ayimedu, was suddenly taken ill and was asked to take the lead back to Nkawkaw.
Ms Aikins said when the time came for Kankam to return to Nkawkaw, he sought for a driver and Yeboah volunteered to do so. A newly employed female staff joined them.
Kankam made a detour to Oyoko, his hometown, and deposited a gas cooker and collected beds into the pick-up vehicle.
When they got to the Kukurantumi Gardens Restaurant Kankam said he wanted to refresh himself so the three of them went inside. Yeboah came out of the restaurant first and when the rest joined him later they found that the money had been stolen.
One of the front doors had been forced open and a hole made into the bag containing the amount.