New Patriotic Party (NPP) Ashanti Regional Chairman, Bernard Antwi Bosiako will spend Tuesday night in police cell after the police called the bluff of a throng of party supporters demanding his immediate release
Police say the firebrand NPP leader will be charged with assault of public officer as stated in Section 205 of the Criminal Offences Act - 1960 (Act 29):
Whoever-
(a) assaults, obstructs, molests, or resists, or aids or incites any other person to assault, obstruct, molest, or resist any public or peace officer, or any person employed by a public or peace officer, acting or proceeding to act in the execution of any public office or duty or in the execution of any warrant or legal process; or
(b) uses any threatening, abusive, or insulting language, or sends any threatening or insulting message, or letter, to any peace officer in respect of his duties, shall be guilty of a misdemeanor.
Wontumi allegedly assaulted Manhyia North NPP Member of Parliament (MP), Collins Owusu Amankwah and the constituency secretary, Felix Ibrahim last Sunday during the limited voter registration exercise in the constituency.
According to reports, Chairman Wontumi slapped and pushed the MP against a pile of bricks and rained insults on him. Wontumi, a small scale miner is a big influence in the Ashanti region, the opposition party's stronghold.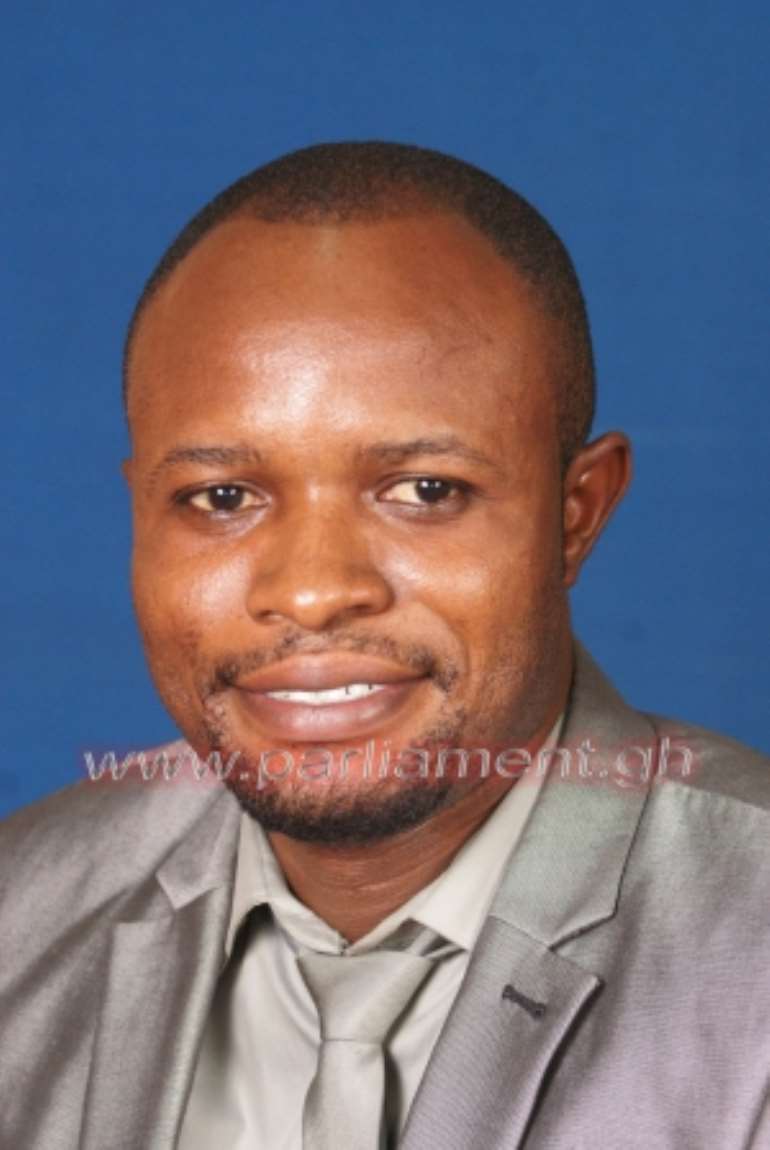 Collins Owusu Amankwah
But thronging to the Kumasi Central police station, NPP supporters are reading political meanings into their leader's detention.
Former NPP Asokwa MP and former Kumasi Mayor, Kofi Jumah was emphatic that Chairman Wontumi's detention amounts to "political prosecution".
"I see no reason why he has been kept there for that long" the former Asokwa MP Kofi Jumah indicated.
He said Wontumi turned himself on Tuesday morning at about 10 a.m. and should have been released.
According to him, there is "absolutely no reason why he should be kept in police custody for more than an hour".
He is concerned that the police partially stripped Bernard Antwi Boasiako naked after taking off his shirt.
"You can tell that the police want, to humiliate him" he said, condemning his detention and promising that the supporters won't relent in their call for their leader's release.
He told Joy News, more supporters are expected to besiege the station until their leader is released.
He said his car is waiting to carry away the NPP Ashanti Regional Chairman.
Story by Ghana|myjoyonline.com|[email protected]