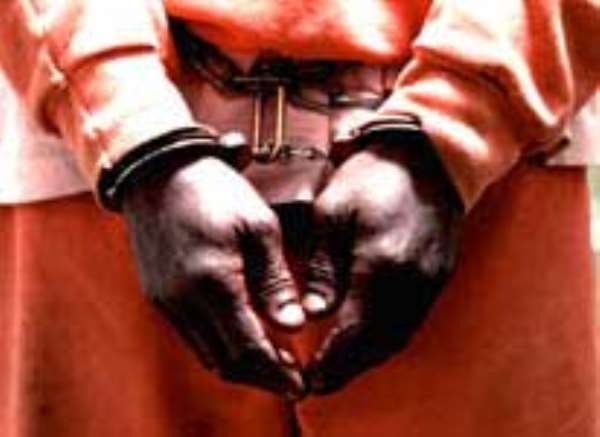 Accra, Dec.22, GNA - Dr Mustapha Ahmed, Member of Parliament for Ayawaso East, on Wednesday, called on government to seek the return of Ghanaians languishing in Thailand prisons for various offences, including drug peddling.
"A report of Amnesty International over the years has painted a gruesome picture of treatment meted out to African nationals, including Ghanaian inmates at the Bangkok maximum security Prison, the Klong Prem, Lard Yao Men's Prison and the Lard Yao Women's prisons of Thailand." The member read an urgent statement in the House to highlight the plight of Ghanaian prisoners in Thailand.
"From all indications, our citizens are suffering and they need our help as law makers to sign a treaty that would help them come back home to continue their prison terms under conditions that are far more humane."
He said Nigeria, Mali and other African governments have negotiated the release of their citizens from those prisons.
"We must know that the more government of Ghana delays on this matter, the more our citizens will continue to suffer further human rights abuses and may possibly die out there."
Nana Akuffo Addo, Minister of Foreign Affairs, said the matter is under consideration and promised that the house would be briefed during the first sitting of the next Parliament.
He said Ghana's High Commissioner to Malaysia who oversees Thailand, is investigating the issue.
He denied accusations that Ghanaian diplomats ignore Ghanaians resident abroad when they are in need.