'I'm Disappointed In Attivor' - Sammy Awuku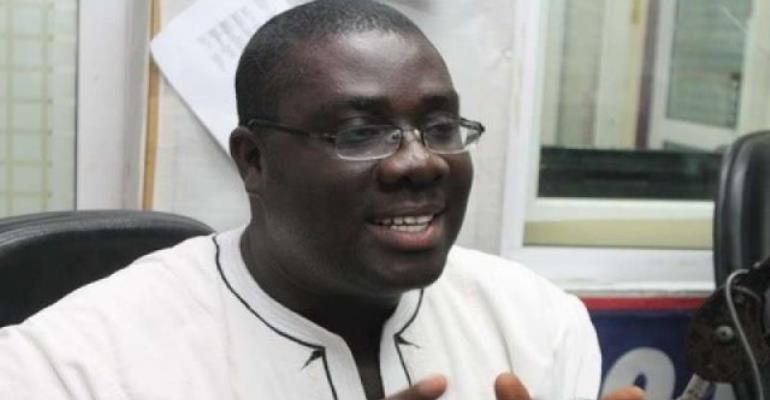 The National Youth Organiser of the opposition New Patriotic Party (NPP), Sammy Awuku, has said a comment by former Transport Minister, Dzifa Attivor that a possible NPP government will hound her and other officials belonging to the governing National Democratic Congress (NDC) and throw them into jail because of their Ewe ethnicity, has "shocked" him.
He said the comment was "unfortunate" and wished the former Minister had not said that.
Mr Awuku was speaking to Chief Jerry Forson on Wednesday April 27, 2016 on Accra100.5FM's morning show, Ghana Yensom.
At a recent NDC rally in the Volta Region, the party's stronghold, Mrs Attivor, who resigned a couple of months ago in connection with an overpriced bus branding scandal, told party members to ensure the NPP does not return to power, otherwise an Akufo-Addo government will embark on a jailing spree of Ewes, just as former President John Kufuor did during his tenure, citing the imprisonment of former government officials Victor Selormey and Dan Abodakpi to buttress her point.
But the NPP executive took a serious view of the remark, saying: "The lady's statement is not in good taste at all. The statement is divisive, the statement does not promote unity, and the statement has disturbed Ghanaians so much."
According to him, the ex-Cabinet Minister's pronouncement could lend itself to different interpretations since the NDC had also prosecuted some former officials of the NPP including Mr Kwadwo Mpiani, Dr Anthony Akoto Osei, Dr Richard Anane, Dr Charles Wereko Brobby, and Mr Stephen Asamoah Boateng.
He asked that given that the above mentioned personalities have some Ashanti lineage, "would it be decent language if someone also said that the NDC was executing an agenda of prosecuting Ashantis?"
Mr Awuku said since "governments do not prosecute", as that was the duty of prosecutors, Mrs Attivor's comments were "unfortunate" and "divisive", adding: "I wished she had not made that statement."
"This is not a statement that we should allow; it is a statement that wrecks nations."
In his view, many Ghanaians have intermarried, for which reason her comment "has the potential of inciting a whole tribal group against another", adding that the former Minister "should know better".
Mr Awuku further stated that the tribalistic remark of Mrs Attivor reflected the desperation of the NDC government, which, in his opinion, "had reached worrying levels".
Mrs Attivor resigned as Minister in 2015 when it emerged the Transport Ministry had awarded a contract of GHS3.6million for the branding of 116 Metro Mass Transit buses to private firm Smarttys Management and Production, owned by Mrs Selassie Ibrahim, for which she feared she may be tried should the NDC lose power to the NPP in the November 2016 elections.
Her fears got Mr Awuku wondering: "If you have not committed any offence, why do you make such a statement? Because I do not think that anyone can just be arrested as they walk the streets."
He used the Nigerian example where a change of government in 2015 has seen General Muhamudu Buhari take over the reins of power from Goodluck Jonathan. He said former government officials, who did not embezzle government funds were still living in the country while those, who stole the nation's monies and stashed them away, have fled. "So, if your hands are clean, I do not see why you should entertain that fear," Mr Awuku added.
"And for somebody, who sat in Cabinet as a Minister and who some youth look up to, I am very disappointed in her and I think it is a statement which will take a long time to be wiped away."