NDC chair, opposition parties condemn Attivor over ethnocentric comments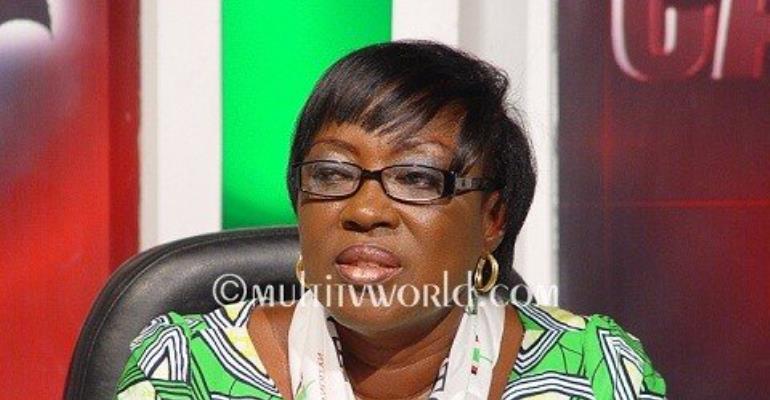 The governing National Democratic Congress (NDC) has added its voice to the wave of demands on former Transport Minister, Dzifa Attivor, to retract and apologizes for her ethnocentric comment.
According to the Greater Accra Regional Chairman, Ade Coker, the former Minister's comment was in bad taste. He said, "I don't agree with the narrowness of her statement".
Addressing a gathering of NDC party supporters in the Volta region, Mrs. Attivor charged them to ensure that the New Patriotic Party (NPP) is kept out of power else members of the governing NDC, who are Ewes from the region, would be jailed.
To buttress her point, she cited cases of two former NDC government officials namely - Victor Selormey and Dan Abodakpi - who were prosecuted by the Kufuor government.
Dzifa Attivor resigned her ministerial position in 2015 following the controversy surrounding the 116 Metro Mass bus rebranding. The government found the contract to have been bloated and asked the company that executed it, Smarttys Management Production to return 1.5 million cedis to the state.
Dzifa Attivor said the NPP government targeted only Ewes for prosecution and that if the party won the November elections, herself and Fifi Kwetey, MP for Ketu South, would go to jail.
But speaking to Joy News, Mr. Coker said it was improper for the former Minister to narrow her comments to Ewes.
He, however, noted that the Mrs. Attivor's comment was meant to draw the attention of Ghanaians to the issue of political victimization which he says has been going on in the country for a long time.
General Secretary of the People's National Convention (PNC), Atik Mohammed minced no words in pointing out that, "The comment made by the former minister is an admission of guilt".
According to him, Mrs. Attivor's comment means that she has committed some crime at the Transport Ministry for which she was afraid she would be jailed.
Atik argues: "If you haven't committed a crime, I am sure the person's conscience will be clear and there will be no concern about being jailed".
He said asking the former Minister to retract and apologize for her comment will not help and requested the matter be referred to the Criminal Investigation Department (CID) for proper investigation.
Flagbearer of the Convention People's Party (CPP), Ivor Greenstreet expressed surprise over the comments. He said an intelligent woman like the former Minister should not be making such comments.
He called on her to retract the comment and follow that with an apology to all Ghanaians.
Story by Ghana | Myjoyonline.com | Austin Brako-Powers | Email: [email protected]