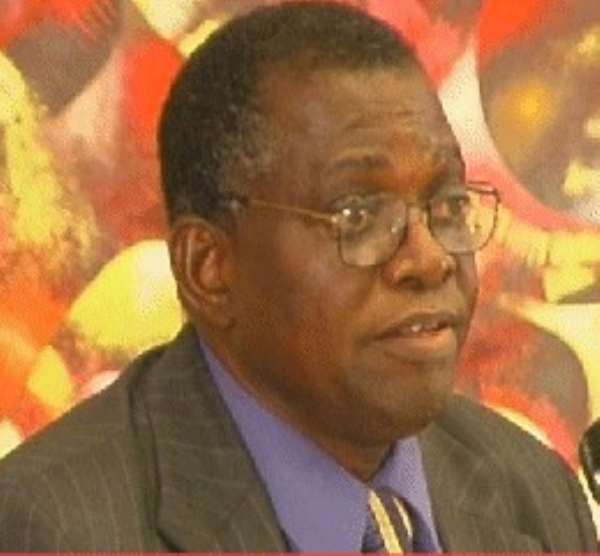 Accra, Dec. 20, JoyFM -- The Commissioner for Human Rights and Administrative Justice, Anna Bossman, has described as unfortunate comments by the majority leader that the commission's ruling on MP's car loans should be treated with contempt.
The ruling upheld a petition last year by a Ghanaian resident in the United States, Professor "Kwaku Azar" Asare (of Ghanaweb SIL fame), that MP's should be made to pay up the $20,000 extended to each member for the purchase of vehicles.
But in an interview, Mr. Owusu Agyapong said the report was hastily put together to cause a stir; adding that it should be dismissed.
In an interview on a local radio station, JoyFM, Miss Bossman expressed regret at the statements made by the majority leader.
She explained that Commission on Human Rights and Administrative Justice (CHRAJ) was set up by an act of parliament and that such statements undermine the authority of the institution.
" When you have a majority leader in Parliament making such utterances on air does not only undermine CHRAJ as one key institution of government but also creating the impression that his views are those of government which makes it most unfortunate", she said.
"How can he come on air and say that CHRAJ's investigations should be treated with contempt, I don't want to be dragged into this debate but I think it is a blow which does not reflect well on Parliament", he stressed.
Ms Bossman said the ruling was to set a precedent particularity considering that MP's in both the first and second parliaments had the remainder of their loans written off under the guise of ex-gratia awards.
Commissioner Bossman noted that the CHRAJ have had to deal with the issue concerning whether granting of loans to Members of Parliament to buy vehicles every time Parliament was inaugurated was in the nation's interest.
She added that the Commission drew the attention of government to the infactibility of granting the loans.
The majority leader's comments on the car loans have unleashed criticisms from Ghanaians both home and abroad with some calling for his replacement.
There have also been proposals for a lasting solution to the controversial car loans for MPs at the beginning of anew Parliament.
The Commissioner for CHRAJ said if the MP's require vehicles for their work then it should be stated in their conditions of service and provided for and not simply resort to loans which end up being written off.