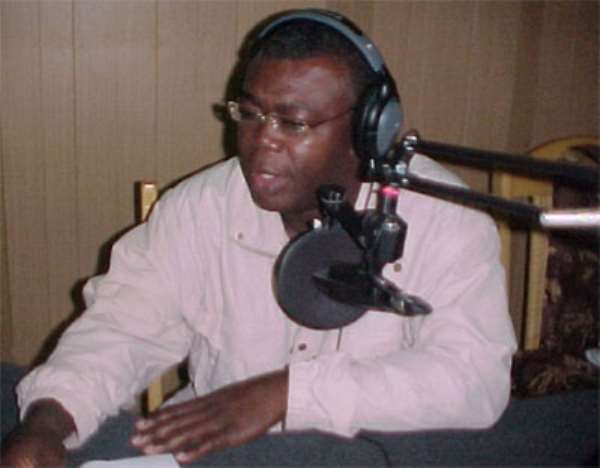 Agona Duakwa (C/R), Dec 19, GNA - The Government will pursue a vigorous rural development programme to fight poverty and implement human centred economic policies for job creation in its second four-year term.
Mr Stephen Asamoah Boateng, Deputy Minister of Information, said this at Agona Duakwa on Sunday, during a thanksgiving service at the Ebenezer Methodist Church in honour of Mr John Kwesi Agyabeng, MP-elect for Agona East.
He noted that the government would leave no stone unturned to ensure more development projects especially in the provision of potable water, roads, education, health and sanitation.
Mr Asamoah Boateng stated that as President Kufuor said in his re-election broadcast, the New Patriotic Party (NPP) would ensure an equitable distribution of the national cake and urged the people to rally behind the government.
The Deputy Minister assured the people of Central Region that the government would reciprocate the support they showed for the NPP during the December 7, 2004 general election.
He stated that the government would strive to maintain the peace and stability the country was enjoying would and asked the people to continue having confidence in the government under the leadership of President Kufuor and the NPP for a better future.
Mr Sampson Anfako, District Chief Executive for Asikuma-Odoben-Brakwa, who was the guest of honour said, "when the wicked man rule the nation the people perish but when the righteous man rules they prosper".
He stated that due to prudent management by the government the nation was growing a fast rate in the economic, social and political fronts and congratulated Ghanaians for the country's advancement in democracy. The District Chief Executive said because of the sound economic policies pursued by the government many foreign countries had cancelled the country's debts.
Mr Agyabeng thanked the people for confidence reposed in him and gave the assurance that he would continue the good work he did as the District Chief Executive for Agona.
He called on the congregation and the clergy to pray for God's guidance and to grant him wisdom to move the constituency forward. The Very Reverend Emmanuel Churcher, Minister in-charge of the Church in a sermon said Ghanaians were looking for quality leadership that would bring change in their social lives.
He called for unity and understanding among parliamentarians to pass laws that would ensure peace and stability in the country.