Civil Society Actors Brainstorm At 3rd ISTR Conference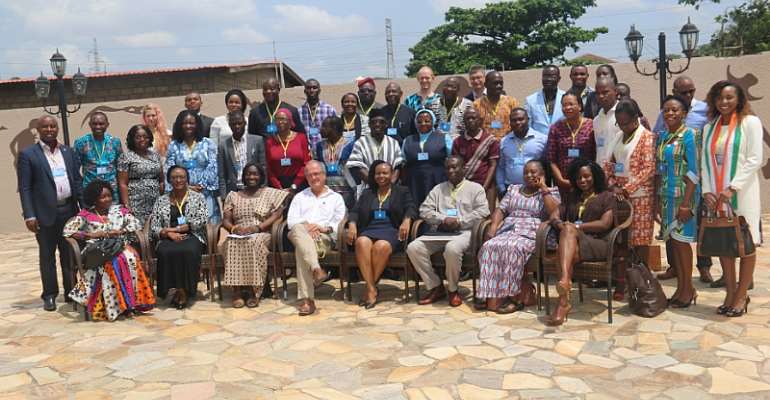 About fifty (50) civil society players from many different countries in Africa have converged in Accra for the 3rd International Society for Third-Sector Research (ISTR) Africa Regional Network conference.
The two-day conference started yesterday and is expected to end today April 20, 2016; and being held on the theme: "Civil Society and a Renascent Africa: A Stock Taking".
The conference seeks to harness the diverse thoughts and ideas of each participant towards sustaining a formidable civil society in Africa. It is being organized by the West Africa Civil Society Institute (WACSI) in collaboration with the International Society for Third-Sector Research (ISTR), the University of Ghana and supported by Ford Foundation and the African Women's Development Fund (AWDF).
The Executive Director of WACSI, Nana Asantewa Afadzinu, in a welcoming address, said the two-day conference would be used to interrogate what civil society really is, as well as to plan it sustainability and further development.
The conference, she stated, would also address questions raised about the impact and significance of civil society in Africa.
Mrs. Afadzinu urged the participants to contribute to the deliberations of the conference. This, she said was the surest way to engage in the development of Africa in a meaningful way.
The Director of the Institute of African Studies at the University of Ghana, Professor Francis Dodoo, emphasised the progress civil society has so far made in Africa.
He said civil society has effectively tackled various issues bothering on governance, economic growth and development of Africa.
Prof Dodoo added that civil society has also been a powerful conduit to tackle political decay that has undermined the development of the Africa continent.
He was hopeful that the conference would offer the platform to address various issues of civil society and to empower each and every participant.
The Executive Director of the African Women's Development Fund (AWDF), Theo Sowa, in a keynote address, said civil society has been active and progressive over the past years, impacting positively in various sectors on the African continent.
She mentioned areas including women's right, protection of child right, access to education, and HIV/AIDS campaign, which have been tackled and seen massive improvement due to civil society participation.
Even now, civil society is engaging stakeholders on issues on economic justice, empowerment, on the extractive industry and a host of others, Ms. Sowa disclosed.
She reiterated that civil society has not failed to hold itself responsible on behalf of the citizenry, and demanding accountability for them from stakeholders; adding that affairs, definition and achievements of civil society needed to be documented.
The AWDF Executive Director challenged the participants to make good use of the opportunity offered them to network, research and share ideas.
"Celebrate civil society while identifying gaps, problems and addressing them," she urged.
The International Society for Third-Sector Research (ISTR) is a major international association founded in 1992 to promote research and education in the fields of civil society and philanthropy and the non – profit making sector.