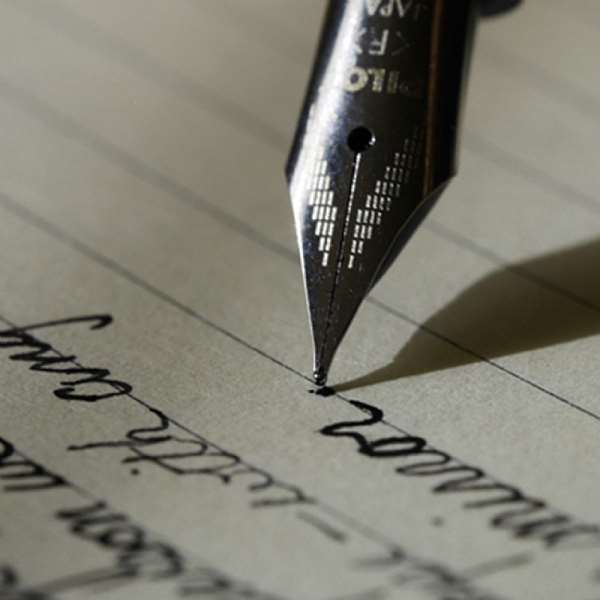 "The greatest man on earth is not the one that never fails, but the one that is correcting himself all the time." (Quotation: Prophet Emmanuel Badu Kobi, Glorious Wave Church Int., Sakumono, Ghana).
Adam was a very stupid man not realizing the system and order he was living in. Life is by rules and regulations giving us guidance in life. Jellousy is the result of not accepting the world order and its imbedded concept.
The result of Adam's failure was the death of his son Abel by the hand of his Brother Cain. Most death on this earth is caused by jellousy especially among closely related people.
Racism has been common in history till today in all cultures as a result of jellousy among humans based on the obvious, the outside of a human, his appearance. This is very prominent in the most extreme, in Blacks and Whites.
This Racism manifest itself in many down to earth ways each and every single day of life.
A born African establishing in Germany a company (GmbH) pays Euros 4000 for legal fees and registration costs besides having to show Euros 25.000 in assets like any German or other foreigner alike. Bribes are not allowed nor taken.
A Foreigner in Ghana pays for a company GHC 12.500 with USD 200.000 for Manufacturing to show in assets, while a Ghanaian citizen needs only to pay GHC 800 with bribe and no assets to show. Registry General Department of Ghana is saying this is because the White Man takes his profit back home and this is the best moment to contribute something to the Nation of Ghana. Which African in Germany is not sending his profit back to Ghana to support his family, build a house and start a business having in mind to return 10 or 20 years later to enjoy good life in his Motherland? The Tax in Ghana or a locally owned company is 34%, or a foreign owned company 37%, while in Germany and rest of Europe any company regardless of ownership pays the same tax on its profit made.
Taking a Taxi in Europe means going by the Meter. Regardless of the colour, the intellect, the country of origin, the financial status, everyone has to pay the same fare.
In Ghana (like in all of Africa) a German is always asked by his wife to hide behind the bush to be unseen and allow his Ghanaian wife to handle the Taxi driver. Sometimes the driver gets angry and uses insults when seeing a White Man with the Black Lady entering his car feeling cheated on.
A White Man in Ghana has to hide in the bed-room of his house when the Plumber, the Painter, the Electrician and Gas-Repairer is coming as when seen by the Black Man, the couple will be charged double. Going to make a Dress, trousers and so many more, a White Man in Africa feels to be a person of second class in daily life of practical things.
In Germany regardless of colour everyone has to pay the same costs for a Plumber, an Electrician, Painter or Dressmaker.
Why a White Man in Africa hide himself only to avoid being cheated on, is this fair and right? A White Man in Africa knows he is not loved because of his Personality and for what he is, only because of his money. Where there is no money, Africans have no respect for Whites or anybody else. Africans have only respect for money, sad to see.
Whites in their country treat Blacks as people of second class as well, offering them low paid jobs knowing their families back home depend on the small money given as salary each months, besides many more problems like housing, treatment before Government Offices etc.. In USA Whites have no shame to shoot Blacks just like that with widespread visible racism in many areas of USA society. In East-Germany in rural areas it is best for Blacks not to walk at nights alone or in small groups to avoid any problems, while in big cities like Hamburg, Berlin and Düsseldorf, nobody cares about colours.
Adolf Hitler commissioned Dr. Mengele for scientific research with humans from various countries and cultures to establish, in his view, that the Northern Race (tall, blond, blue eyes), - Germanen – is the world superior race over all others. After intensively comparing body after body he had to hide his conclusion that there is no evidence in body-structures of Humans that can support any idea that one race is above the other.
It is all in the mind, spirit and heart of an individual what he can achieve at the end of his life-time under the circumstances he was born into how his life will look like and be judged by the Almighty. A bill is never presented to a guest while enjoying his meal, only after having finished all courses and when he feels a full stomach before him.
This world belongs to the one that made it, GOD alone. It was his decision to place Whites in the Northern Hemisphere and Blacks into Africa. It was and is his order that everyone has a birthright of his country and with this carries responsibility to protect the country entrusted with and bring it to the glory of GOD's creation to make the best out of it. Germans are only the Managers of Germany, Ghanaians Managers of Ghana and Kenyans Managers of Kenya, that is it.
Will racism ever stop in this, our world? Most likely not! In the light of Global Village, growing poverty in Africa with the effect of economic migrants in their numbers to come in foreseeable time to force themselves into Europe, it is now more than ever important that everyone has to observe his own little life wherever he finds himself of thoughts and actions directed against a fellow human simply because of the difference in race instead of the beauty in diversity of all of us.
To succeed as Human Race on this earth we need to accept us all as part of the bigger picture, the Human Race as such, the only race we have, and not the small black, white, yellow and red sub-races. Let us erase the problems we have created for ourselves. We need to embrace the spirit, mind and heart that makes a Human a Human, as that is simply all what we are...let's live it and let's live all together to the best we can and are made of!
Author: Dipl.-Pol. Karl-Heinz Heerde, Sakumono Estate, Block D10, Aprt. 9, Tema West, Ghana, phone +233(0)265078287, [email protected] , 19.04.2016