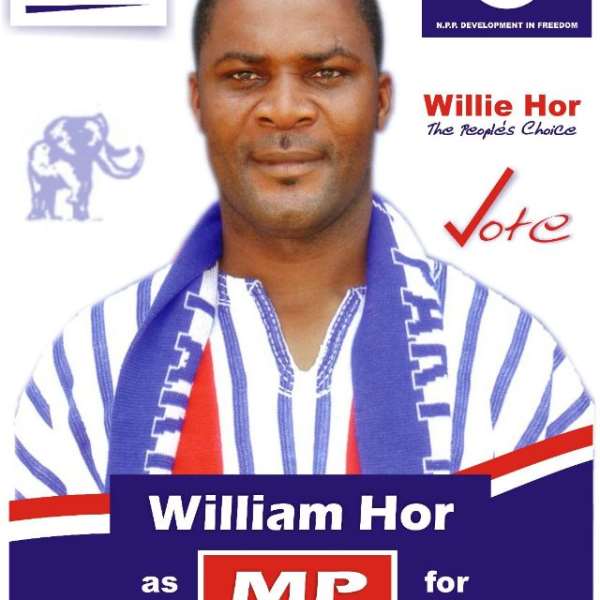 NPP Parliamentay candidate for Afram Plains South, William Hor has appeal to his constituent to consider changing their trend of voting over the years if only they want development in the constituency.
According to him, the NDC had controlled the Afram plains seat since 1992 but has done nothing good for the very people who had over the years supported and voted massively for them.
"The people of the constituency needs to change the mindset behind their choice of voting from a mere party sympathiser and rather vote for those who can really do the work" he stated.
Mr. Hor further emphasised that major road and other projects were constructed under the NPP-Kuffour administration from 2001-2008 in the constituency.
He revealed that most developing constituencies in the country is as a result of voting for personalities and not party colours and suggested to the people in the area to emulate such attitudes.
"Most of the developing constituencies are the swing ones where one party do not have monopoly over a constituency" he said.
Mr. Hor however called on the people to vote massively for him as parliamentarian and also for Nana Akufo Addo to become the next president come November 7 general elections.
"Our developmental records here tell us that the NPP is more about the people than the NDC who have been in affairs for all these years" .