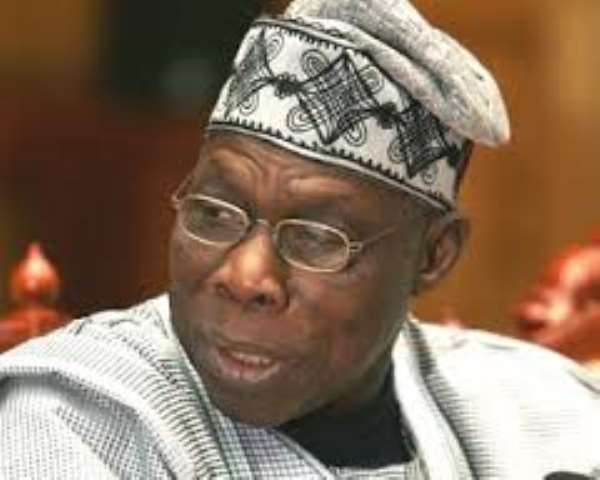 Former President of Nigeria, Olusegun Obasanjo, has launched a new Africa Food Price in Accra, Ghana, to award individuals, organizations who have contributed immensely to the growth of Agriculture on the continent.
The US $ 100,000 prize package is aimed at ending hunger, poverty and also empowers individuals making a difference in the agriculture sector.
The price, which is funded by Alliance for a Green Revolution in Africa (AGRA), and Yara International ASA (Yara), a global manufacturer of fertilizer delivering crop nutrition programmes and sustainable solutions for agriculture also aims at putting a spotlight on achievements and innovations that can be replicated across Africa to eliminate hunger and poverty and provide a vital new source of employment and income.
Launching the price at the12th Comprehensive Africa Agriculture Development Program Partnership Platform which is seeking new sources of investment and financing for African farmers and agriculture businesses, obasanjo said the price seeks to recognize all the chains in the agriculture sector.
According to him, the Africa food price will celebrate individuals and institutions that are changing the face of agriculture, from a grudging struggle to survive to a profitable family that thrive.
The winners of the award will be selected by a panel of independent and distinguished leaders in African agriculture and it will be chaired by president obasanjo who is a farmer himself.
The winners will be announced annually during a prize ceremony at the African Green Revolution Forum (AGRF), starting with the 2016 AGRF slated for 5 – 9 September in Nairobi, Kenya.
Nominations can be made through the Africa Food Prize website at www.africafoodprize.org
Present at the launch were Former President Kufour of Ghana, President of AGRA, Dr Agnes Kalibata, government officials and other stakeholders.