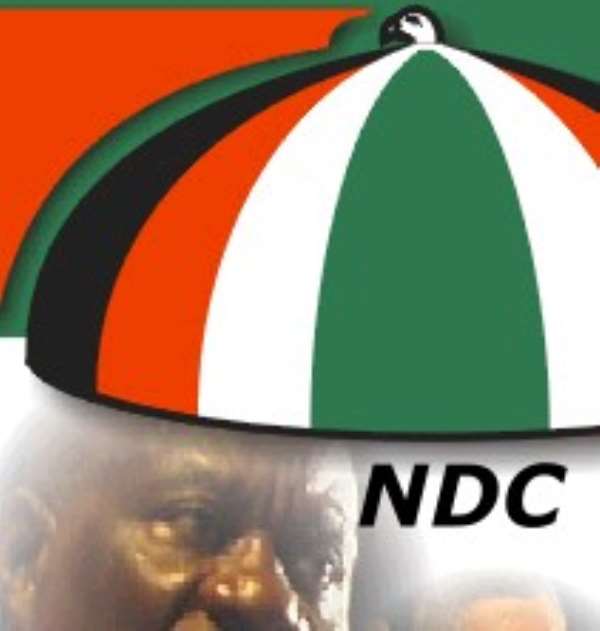 It has come to the attention of the UK & Ireland Chapter of the National Democratic Congress that certain individuals or persons are falsely using its name to achieve their personal agenda or course.
One of such incidents occurred again yesterday (16th April, 2016) at Golden Star FM in Agona Swedru in the Central Region, where a panellist, Chris Arthur (former Tescon president, KNUST) claimed that NDC, UK & Ireland Chapter has endorsed one Cynthia Morrison's candidature for Agona West constituency parliamentary contest.
Chris Arthur also claimed that Cynthia Morrison had helped the NDC UK & Ireland Chapter financially towards support for a patient in a hospital in Kumasi. It must be stated clearly that all such claims are false, and that public must disregard and condemn this politics of lies.
Cynthia Morrison is NOT a member of the NDC here in the UK. Our understanding is that she is a member of the New Patriotic Party (NPP) and currently seeking to represent NPP in parliament.
This is opportunistic attempt by an individual who seeks to hide behind the good name the NDC UK & Ireland Chapter has carved for itself, to achieve personal course.
The members of the NDC UK & Ireland Chapter are law abiding and are very much aware of the provisions of the party constitution. We will not do anything to undermine it.
The timely intervention and debunking of Chris Arthur's claims by Kofi Adoli, the youth organiser of the Chapter, who was in the region at the time, should inform liars and falsehood preachers that we are everywhere and that they would do more damage to their own reputation by trading in falsehood and mischievous propaganda as they will always be challenged.
If any individual believes that the political party they belong no longer serves any purpose or support their course, and therefore, wants to join the National Democratic Congress (NDC), they are welcome. But they must follow the party's laid down procedures as stipulated in the party's constitution.
They must stop cashing on the party's good name and progress (both home and abroad) for their personal agenda.
Members of the NDC UK & Ireland Chapter support and are firmly behind all the parliamentary candidates elected or endorsed during the party's primaries in November 2015 for a resounding victory in the upcoming general elections slated for November this year (2016).
NDC UK & Ireland Chapter
Alexander S Bediako,
Chapter Organiser