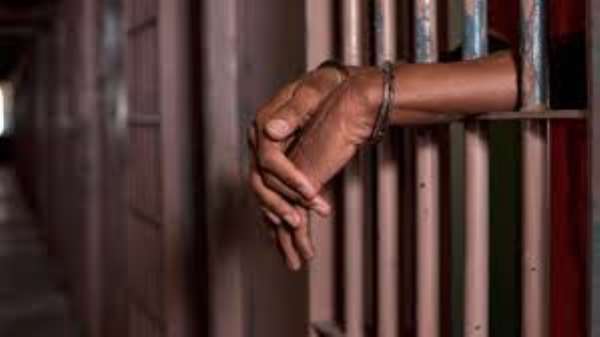 Accra April 15, GNA - A 35 year old man who defiled an eight year old girl through her vagina and anus at Kokompe on three occasions has been sentenced to 15 years imprisonment by an Accra Circuit Court.
Justice Asante unemployed, charged with defilement was found guilty at the end of the trial and convicted by the court presided over by Mrs Abena Oppong Adjin-Doku.
Prosecuting Detective Inspector Kofi Atimbire told the court that the complainant is a mechanic who resides at Kokompe with the daughter who was the victim.
According to Inspector Atimbire, the convict resides in the same house with the complainant.
On March 25, last year, at about 0800 hours, while the victim's mother was about to wash her panties she saw blood stains in it.
The victim's mother became suspicious and showed it to the complainant.
Prosecution said on the same day, when the victim returned from school, her mother also detected changes in the way she walked and quizzed her over the blood stains.
The victim disclosed that on March 24, last year at about 3:30 pm when she returned from school, Asante lured her into his room and had sex with her in the vagina and anus.
Prosecution said the victim stated that Asante threatened her not to mention his name to anyone.
The victim further disclosed that the accused had had sex with her on three occasions.
Prosecution said a report was made at the Domestic Violence and Victims Support Unit (DOVVSU) and a medical form was issued to the victim to enable her undergo medical examination and treatment.
On April 1, last year, Asante was arrested at his hide out and charged with the offence.
GNA