Mahama's Appointments Bizzare …Says Nana Addo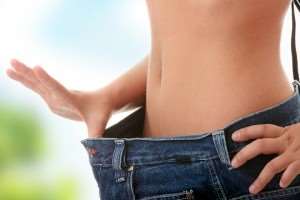 The 2016 Presidential candidate of the New Patriotic Party (NPP), Nana Akuffo-Addo has described President John Mahama's appointments as bizarre and discriminatory.
"Government appointments are not based on merit, but on considerations, which are not only puzzling but also bizarre," Akuffo-Addo said, rendering the Mahama led National Democratic Congress (NDC) administration as a hall mark of incompetence and widespread sleaze.
Speaking Wednesday, at the launch of the NPP's 2016 official fundraising campaign, Akuffo-Addo said the failed policies of the Mahama-led administration have plunged the nation into economic chaos. According to him, Ghana today is in serious crisis leading to the ruin of the agricultural sector, which was once the bedrock of "our development."
Ripping into shreds the so called 'Changing Lives' projects of Mahama, he said "Our health system is in shambles, with the collapse of the National Health Insurance Scheme (NHIS). "The cost of education continues to be a big challenge for too many families. Young people, who have toiled to obtain qualifications are having great difficulty in finding jobs.
"And there are hundreds of thousands of Ghanaian children who are not getting the education that they need to compete in the 21st century."
Depressed And Troubled
Akuffo-Addo, who could not hold back his dissatisfaction of Mahama's leadership style said there was the need for change in the way the country is being governed, since Mahama's assumption as President of the Republic.
In order to save Ghanaians from the shackles of abject poverty, as a result of the depressed and troubled nature of the Ghanaian economy, the NPP leader said nothing more than change was needed.
"A change that will make way for a competent, honest, hardworking, well-qualified team to take over the affairs of this country and steer it in the direction of prosperity for all, instead of the current state of affairs, which dwells on prosperity for the friends and family of the people in power," he said.
Hope Is Coming
Despite the devastating effects of President Mahama's misguided policies, the Ghanaian is hopeful of salvation under the NPP government, led by Akuffo-Addo, said Freddy Blay, the acting Chairman of the NPP. He said Ghanaians are yearning for a change, come November 7 – a change that would usher in sustained economic growth.
"And there are many people who are waking up at dawn every day simply to pray for this campaign and its success," said Akuffo-Addo. Others, he noted, without prompting from the NPP campaign team are engaging in door-to-door campaigns just to ensure a vote for him.
Akuffo-Addo contended that a vote for him on November 7 would be a vote for "a better managed economy, a revamped agricultural sector, the revival of our manufacturing sector, a revived NHIS, an accessible and quality educational system as well as a vibrant private sector, which drives economy and by so doing creates employment for Ghana's youth."
According to him, as a result of the hopelessness that permeates every corner of the nation –Ghanaians are eager to support the NPP campaign with cash donations. He said it was not only in Ghana that "I meet people eager to support the 2016 NPP campaign with their money.
"Whenever I travel abroad, people keep asking how to support the 2016 NPP campaign. And I continue to receive countless emails, facebook messages and other messages on social media from Ghanaians, home and abroad, with the same question."
Their eagerness was necessitated by the conviction that "We need to rescue our country and get her to work again," he added amidst thunderous applauds from the NPP fanatics gathered –saying "We need to save Ghana from the Mahama government. Let us come together to save our country by doing our bit to achieve the change we so much desire."
Ghana'll Collapse If Mahama Wins
Former President John Agyekum Kufour last week said Ghana would totally collapse should President Mahama be retained on November 7.
He said since the beginning of multi-party democracy in 1992, the NDC has had its lion share as far as governance was concerned, but anytime they were given the mandate, life in the country becomes unbearable.
"When we got the chance in 2001, there was real development, not the kids' movies NDC is showing to people now," he said. We are not blowing our own trumpet, he said, adding that unlike the New Patriotic Party (NPP) era when Ghanaians living abroad had the desire to come home and work, "this time, it's different; they don't want to come home."
By Mohammed Awal [[email protected]]