13 April 2016
|
Feature Article
WELCOME HOME: Jake The Statesman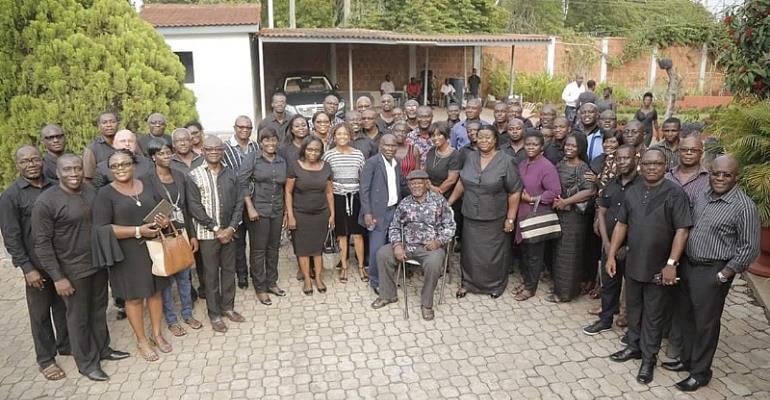 On Tuesday 12 April, 2016, the Obestebi- Lamptey family led by Nii Lante Otanka II, Acting Lante Djan We Mantse, welcomed home the body of a great son of the land - Jacob Nii Lantei Otanka Obestebi-Lamptey, a distinguished politician and marketing communication professional.
Jake, as he was popularly called, died at age 70 in London, United Kingdom on Sunday 20 March, 2016 after being taken ill. He was the immediate past National Chairman of the New Patriotic Party (NPP) and the second son of Emmanuel Odarkwei Obetsebi-Lamptey, a prominent lawyer and politician, and a member of the big six of Ghana.
Undeniably, Jake was a statesman. His thoughts, his words and his deeds justify this assertion. In a country badly polarized by partisan politics, particularly between supporters and sympathizers of the two dominant parties - NDC and NPP - people like him provide a calming influence and voice of reason. He belonged to a dwindling band of politicians who hold fast to decent principles.
Reaction to his death
The vast outpouring of public sympathy and tributes from across the political divide says a lot. Significantly, President John Mahama was among the early sympathizers.
Parliament also paid tribute to Jake."In a statement signed by the Deputy Director of Public Affairs of Parliament, Ms Kate Addo, the law making –body described Mr Obestebi-Lamptey as a "fallen hero", who advocated peace and unity in all of his endeavours".
In a related development the National Democratic Congress (NDC) through its General Secretary, Johnson Asiedu Nketia had this to say:
"In all honesty, contemporary Ghanaian political history cannot be written without the mention of Jake Otanka Obetsebi-Lamptey and we pray the Good Lord finds a peaceful resting place for his soul"
Former President Jerry John Rawlings and his wife, Nana Konadu Agyeman Rawlings in a statement, expressed their deepest sympathies and asked God to give comfort and peace at this difficult moment to the family.
Former President John Agyekum Kufuor,was definitely not to be left out in the commiserations.
He described Jake as "very professional in his field of Public Relations and Advertising, emphasising that he conducted serious matters with a relaxed mien and charm; he was affable and had a great sense of humour. He was a good man."
As expected, Nana Dankwa Akufo-Addo, the flag bearer of the NPP and other high profile citizens all shared in the grief.
"Nana Akufo-Addo, described Jake's passing as a tragedy", adding "We have been life-long friends — we grew up together, our fathers worked together for Ghana; they were part of the people who gathered in Saltpond on the 4th of August 1947 to establish the UGCC from where began our struggle for freedom and independence".
"He has been a life-long supporter of our party's tradition and values".
Early life
Born in Accra , Ghana in 1946, Jake had his primary education in Accra, before travelling to England to further his education.
"In September 1955, Jake's father decided to save them from possible harm due to political upheavals so Jake and his brother were sent to England for schooling.
His career began to take off in the UK where he mastered the art of integrated communication.
Marketing Communications Career
According to Westwood's narrative in the book titled THE STRATEGIST Jake Obestebi-Lamptey:
Back in Ghana in 1966, Jake threw himself into workas a radio and TV scriptwriter, commentator and presenter at the Ghana Broadcasting Corporation (GBC).
While at GBC, he met Beattie Casley-Hayford and they became friends. In 1967, the government announced that, as a matter of necessity, GBC would have to go commercial to be able to generate revenue to cover expenses. Subsequently Beattie and Jake started an enterprise producing radio commercials for advertising agencies to feed GBC.
During this period, Jake was approached by the General Manager of an advertising agency, Lintas West Africa Ltd, and subsequently engaged him – as the radio / TV producer on their client service side.
He joined Lintas W.A. in 1969,as an account executive and radio and television producer, and became a Client Service Manager of Lintas in Ghana in 1971.
In 1972 he was appointed Joint General Manager of Lintas W.A. with Mr. Peter Hasford, effectively becoming the youngest head of any Unilever Company in the world at 26.
In 1974, together with the late Hasford and the late Nana Wereko Ampem (then Mr. E. N. Omaboe), the three acquired Lintas W.A. from Unilever and Afromedia Ghana Ltd from UAC, with the late Mr. Tony Dickson as the fourth shareholder.
He became Managing Director of Lintas and Director of Afromedia in 1974. Under his leadership, the company expanded into Sierra-Leone and Liberia and ultimately became the Advantage Group with activities extending into Nigeria and into new areas of Radio and Television Production, Public Relations and Design.
Between 1984 to 1999, he worked with the World Health Organization (WHO). He was the Plenary Speaker at the World Summit on AIDS, London , and at the Second International AIDS Symposium in Yaoundé, Cameroon . Jake is past president of the Advertising Association of Ghana, and has several publications to his credit, covering topics from family planning to AIDS prevention in Africa.
In spite of his many accomplishments, his real passion was for Party politics – and this became more apparent in 2000 when he was appointed Campaign Manager of the NPP.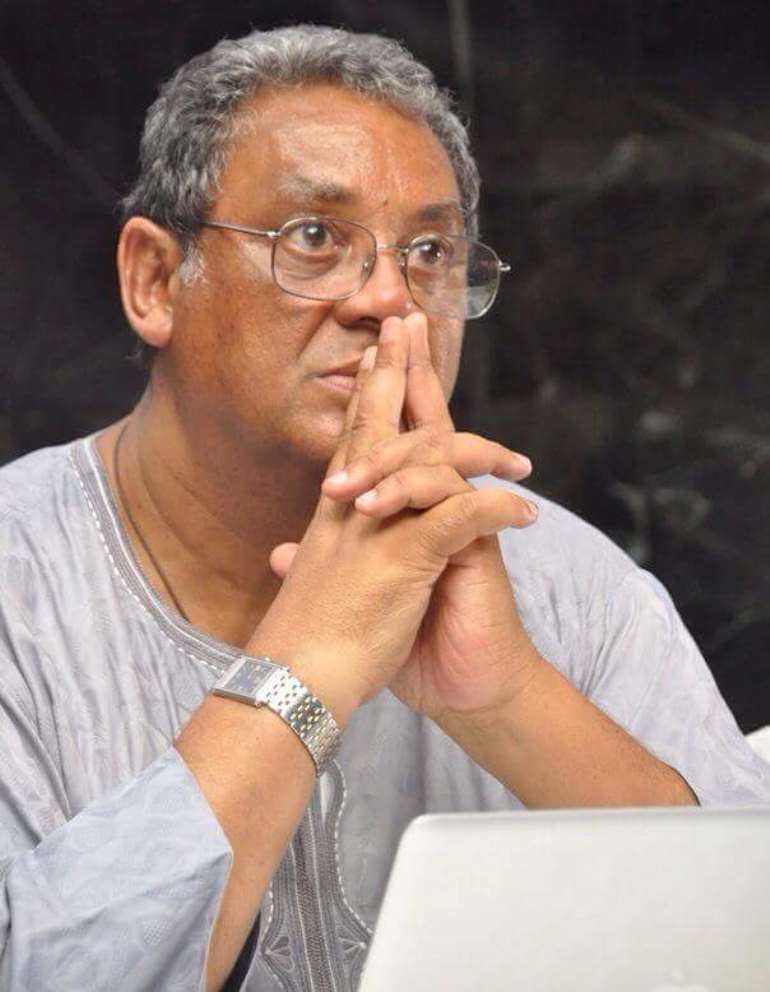 Jake the Politician
Jake was born into the Danquah-Busia tradition and stayed true to its tenets throughout his adult life.
"Politics became his life."
He was the chairman of the Publicity Committee of the Party from its inception and served as the Greater Accra Regional chairman from 1997 – 2005.
He served as the Greater Accra regional chairman for two separate tenures and went on to become the Party's national chairman.
Jake attained lifetime achievement recognition by becoming the first Ghanaian National Political Party campaign manager to guide an opposition party to win overan incumbent government. This was in 2000. Through his guidance, the party won again in 2004.
He was President Agyekum Kufuor's first Chief of Staff.From 2005 to July 2007, Jake served as Minister of Tourism and Diasporan Relations in the cabinet of President Kufuor . Prior to that assignment, he was Minister of Information (2001–02).
Jake resigned his posts in July 2007 to campaign for the NPP nomination in the 2008 Presidential elections.
As of February 2010, he was the National Chairman of the NPP.
For the afore-mentioned and his many other accomplishments, his name shall be eternally euologized. Hishealthy brand of politics is a shining example of the objectivity needed in successful political engagements, and is particularly pertinent in this election year.
Jake the Man
Love him or hate him, Jake Otanka Obestebi-Lamptey (JOOL) waseffective at whatever he did.
To his critics, he represented a clear and present threat.
But to his army of supporters he was among the dwindling few politicians capable of inspiringthe new generation of activists tobelieve that there is an alternative to the often caustic nature present in the political landscape.
He was well spoken and good mannered, and was gifted with the ability to think quickly on his feet. Beyond that, he had the power of persuasion.
His trademark was scratching his head, this invariably meant that he was preparing a meaningful response to a difficult question or conundrum.
For many years he was involved in sponsoring the New Horizon School which shared a wall with his residence in Cantonments.
Healso spearheaded the sponsorship of an advertising award at the Ghana Institute of Journalism.
Advantage Group
Among other things, Jake was instrumental in developing and defining the advertising landscape in Ghana. He possessed phenomenal creative and analytical skills and was a great talent spotter. This no doubt earned him the accolade – The Strategist – Jake Obestebi-Lamptey :
"During the 1980s and 90s Jake became a regular consultant on Social Marketing programmes across Africa and contributed to the development of social marketing through workshops and symposia in America, Europe and Asia. He was a member of the group of experts assembled by the World Health Organization (WHO) to craft the world response to AIDS in the early years of the disease and was a plenary speaker at the World AIDS summit in London.
He also wrote and published widely on AIDS and Social Marketing; he wrote and produced the film "AIDS NEED FOR ACTION NOW", one of Africa's very first responses to the epidemic and a film which was used extensively by WHO to generate awareness and involvement in tackling the disease.
Jake believed in great ideas and was obsessed with recruiting, training and building strong teams to achieve great ideas.
As a boss, he was an extraordinary teacher of marketing communication and a master of detail.
He was ever ready to give people, especially the young ones an opportunity to prove themselves. The Advantage Group he headed for many years was an incubator for many career-hungry,youth.
At the height of its operations, the Advantage Group employed more than 300 people and was the leading market services company in the country.
The Group was formidable, and it set the pace for all others to follow.
Last Group Interaction
In December 2015 he hosted current and former employees at his residence. It was truly a nostalgic event. On that occasion he hinted that more of such interactions was needed and all presentwere certainly looking forward to the subsequent meetings. But alas this was not meant to be, as "Man proposes but God disposes".
In his younger days Jake enjoyed playing squash and excelled at it. He also enjoyed cricket and later in life he took up Golf for relaxation and networking.
Jake has two adult children, Charis and Rachel, and was happily married to his lovely wife Esther.
He will be laid to rest on April 22, 2016.
The author is a former employee of the Advantage Group