NDC USA Confirms Suspension Of Dr. Lawrence Appiah With Immdediate Effect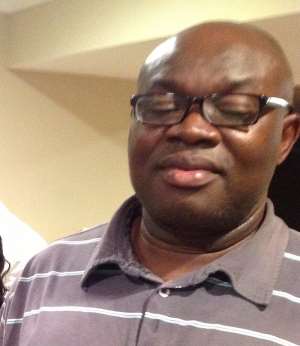 Dear Lawrence Appiah,
I have been directed by the National Executive Committee of NDC USA to inform you about your suspension from the party indefinitely in accordance with Article 40 of the party's disciplinary code with effect from March 23rd 2016 pending hearing by the Disciplinary Committee.
It has come to the notice of the executive committee of NDC USA that you, Lawrence Appiah is spearheading a group using the name of the party (NDC) and the President to raise funds from the public without permission. Consequently, NDC-USA has advised you to follow party rules.
Despite advice from Hon. Fritz Baffour and the Chairman of NDC during a meeting held on March 26, 2015 in Washington DC, you have not heeded to their directives and that of NDC-USA.
On April 25th 2015, you contravened article 9 when you formed a group calling itself JDM without resulting to laid down party rules to your benefit. This group you have formed has undermined the leadership of the party and activities in the United States.
The USA chapter and its Executives find this act as an affront to their authority and an attempt to undermine the party's united front and image. In accordance with clause 1 and 2 of Article 40 you shall within one month from the date of this suspension refer the matter for adjudication by Disciplinary Committee.
Yours sincerely
Nii Ashiboi Armah
Chairman –NDC USA
Cc:
Hon. Asiedu Nketia – Gen. Secretary (NDC)
Hon. Koffi Ator – International Relations (NDC)
All Branches and chairmen (NDC USA)