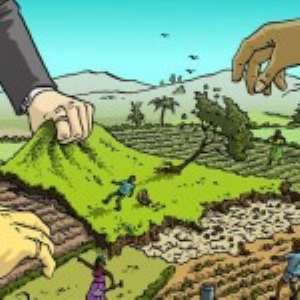 A Ghanaian Non-Governmental Organization, Community Land and Development Foundation (COLANDEF) and its counterpart from the USA, Landesa have commenced a special project aimed at promoting responsible investments in property and land in Ghana.
The project dubbed: 'Responsible Investments In Property and Land (RIPL),' is accordingly being financed by the UK Department for International Development (DFID).
It is to ensure that the issue of land acquisition is tackled through policy interventions with the formulation of key guidelines that can be made available to major stakeholders in the sector.
Speaking at the inception workshop of RIPL yesterday in Accra, Executive Director of COLANDEF, Nana Ama Yirrah, said the initiative seeks to examine the issue of large-scale land acquisition and its attendant effects on local people in Ghana.

Nana Ama Yirrah
According to her, RIPL shall help to develop guidelines that will assist the nation to benefit from investments in its land sector.
She indicated that "the RIPL is actually emanating from the experiences we have so far with the global framework and guidelines for large lands acquisition, which are not really possible to apply in every country because there are broad guidelines."
She said that "but to be able to operationalize it, we need country specific step-by-step approach so the RIPL project is actually going to take the various guidelines we have at the global level, compare it with our country situation, conduct research on the experiences in large-scale lands acquisition in our country and use that information to have guidelines that are applicable to our country."
And we are looking at having a final document that will be used to guide private and public actors, she added.
.
COLANDEF and Landesa, DAILY GUIDE learnt, shall be working with traditional leaders, Lands Commission and other stakeholders to ensure the year-long project is successfully carried out.

Leslie Hannay    
Land and Gender Specialist at Landesa,  Leslie Hannay, said the project shall improve land governance and investment practices.
She urged government to take steps to ensure that land rights of individuals and groups are respected.
About the NGOs
Landesa partners progressive governments and civil society to develop pro-poor and gender sensitive laws, policies and programmes that can boost land rights for the poorest people in Africa, Asia and other parts of the world.
COLANDEF, which was established in 2004, focuses on strengthening land tenure systems in Ghana.
By Melvin Tarlue