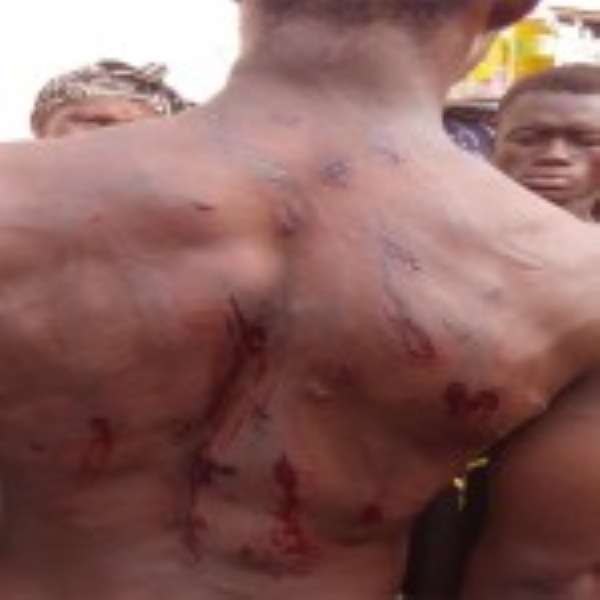 The Kumasi Metropolitan Assembly (KMA) appears to have followed the bloodied footpath of its Accra counterpart – the Accra Metropolitan Assembly (AMA).
Barely a few days after soldiers and policemen working with the Chief Executive Officer of the AMA had beaten up a young boy to pulps because he had taken pictures of a demolition exercise in which they were engaged, the KMA has also been discredited with a similar barbarity, albeit under varied circumstances.
One of the leading private newspapers carried a story about the return of the dark days of the military junta in the country's dark history and we had no cause to dispute it.
We are pained that things are taking this turn. We have composed many commentaries about impunity in the country and ironically, the anomaly is on the increase: nobody has so far been named and punished for their complicity. We are constrained to conclude that the actions of the soldiers, cops and now KMA taskforce members in Accra and Kumasi were authorised by the respective CEOs, even as we stand to be corrected.
We do not know the fate of Osei Manu, 25, who was whipped with wire rope by members of a so-called taskforce of the KMA for allegedly stealing a car radio.
The telltale marks on his bloodied back remind us about the dark days in our country's history when women were stripped naked and whipped by soldiers excited about inflicting harm on their fellow human beings.
.
Interestingly and sadly, the victim of the brutality was handcuffed and detained even in his condition, until his brother came over and took him to the hospital.
We are encouraged by the intervention of the police as the Suame District Police Commander, DSP Kofi Oduro Monku, orders investigation into the brutality.
It is our take that nobody should interfere in the work of the police because the case under review is a very serious one, coming on the heels of a similar one in Accra. The integrity of our country as a civilised one is at stake unless we get culprits in these instances of brutality arraigned and punished appropriately.
It is amazing how operatives of a metropolitan assembly would be carried away by their uniform and set about to brutalise others. They even had the guts to handcuff the victim and lock him up.
There should be no delay in administering justice in this matter because doing so would be tantamount to a denial of this critical ingredient of civilisation and good governance.
We cannot continue to live under this state of impunity at all levels of public service. These are actionable brutalities for which we do not expect the CEOs to be silent over: they must come out and publicly condemn the nonsense or express their acquiescence.