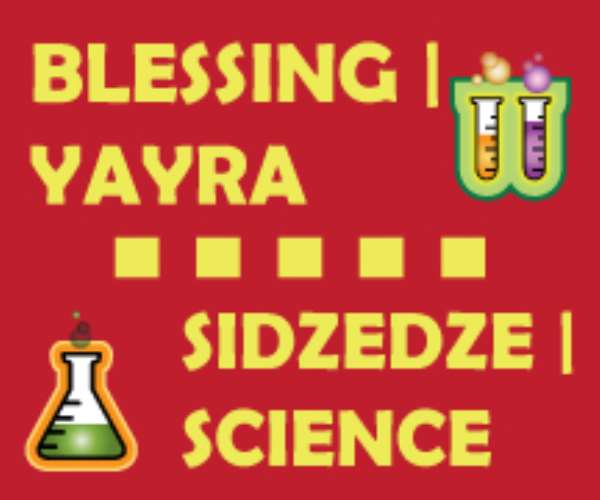 There is a need to explain something today. It has to do with knowing whether you are in a state of blessing or in a state of the curse of heathenism. Today I will explain why so many Christians who have accepted Yeshua as "Saviour" are not saved from the curse since they do not accept him as Lord. As well, we will be looking at some terms for scientific reasoning in Evhe.
The Blessing, it makes one "rich" and…
Okay, now you know that I am somebody who is unafraid to talk about the matter of wealth in the church. If you are not wealthy, do not be afraid of somebody who owns much. There is no difference between the two of you in the sight of God. One can be blessed and one can be cursed as well.
It is written, "The blessing of the LORD [Yahweh], it maketh rich, and he addeth no sorrow with it" (Mishlei/Proverbs 10:22). What is the blessing of God? It is the power to do righteousness and to even GET WEALTH as well. I will also tell you what the blessing isn't. The blessing is not material things.
The Bible makes reference to the "blessing of Yahweh". This means that Yahweh can bless. It also means that He can do the opposite, which is to curse. Now, consider that a Hebrew child of God is always reminded of the blessing in the story of Abrakham the patriarch. Christians may learn from the Hebrews as well.
It is written, "And I will make of thee a great nation, and I will bless thee, and make thy name great; and thou shalt be a blessing: And I will bless them that bless thee, and curse him that curseth thee: and in thee shall all families of the earth be blessed" (Bereshit/Genesis 12:2-3).
Any nation that is great in the sight of God must have the following characteristics. They are as follows:
Honour by God.
The blessing of God.
A name in the sight of God.
Men cannot curse a national of that nation without being cursed.
That nation will be rich in the blessing, righteously created wealth and not heathenism.
The Curse, it makes one poor and…
What is the curse? It is the tendency towards being a liar, a whore, heathen and not willing to acknowledge it. These examples are very much a reflection of the fact that such individuals and nations do not have the favour or will of God in them. As well, such a people do not have God's approval in anything except to be used and abused by other nations until they are absorbed by such nations.
When the curse is on an individual or a nation, such a people will deliver themselves into a situation where eventually they will become a heathen race with no real purpose except to destroy other people in the earth. Today, somehow, even the heathen nations are abounding in material wealth. How come? It is because Yeshua's Father already knows how and when to consume such nations with judgement. Their wealth is ill-gotten and is therefore just for a season. The righteous will end up taking that wealth over in season, meaning when God permits.
Poverty is a curse in the sense that it makes a person unable to ever properly fulfill the plan of God for their life. When a woman is poor, she will eventually know that she is easily tempted to fornicate, commit adultery and to do other illicit things in order to prosper or have material wealth.
All the same, it is evident that even the righteous know that wealth is not available to everyone who is under the blessing? This is why it is written, "Much food is in the tillage of the poor: but there is that is destroyed for want of judgment" (Mishlei/Proverbs 13:23). If you are under the blessing, you must walk according to it and use good judgement to retain and increase your wealth.
Let me explain further using the former proverb. Food is a necessity of life. Without it, it is impossible to fulfill what you and I both need to be doing while in the earth. For this reason, food becomes necessary when people are involved in the blessing of God.
Outside of the blessing of God, it is only His mercy that permits some to be eating regularly. Among the nations, there are numerous Christians who are hungry because Yeshua has not yet been able to show them that they are still very unwilling to bless Yahweh with their lives at all. Why? It is because they are greedy and unwilling to become the blessing that Yahweh intended for them to be in the earth (i.e. they do not submit to Yahweh's will).
Now, let us turn to an Evhe lesson. Today's Evhe lesson will center on reasoning in terms of truth. In Evhe we use the term sidzɛdzɛ to mean knowledge or science. I am therefore a sidzɛla or scientist of the righteous kind. Here is your lesson for today.
sidzɛdzɛ meaning knowledge or science
nunya meaning wisdom
tamɛɖoɖo meaning "thought ordering" or thinking
nu meaning matter
nukui meaning particle
nuswe meaning atom
nudzidzɛswe meaning molecule
yaa meaning gas
anyi meaning earth
dzoxɔxɔ meaning heat
nugɔmɛdzɛ meaning element
nuƒoƒu meaning compound
ŋusɛ̃ meaning power
anyiŋusɛ̃ meaning gravity
Conclusion: The Blessing is necessary for Science or Knowledge
Science or knowledge is something that goes together with reason. No science and you will have a nation that does not reason in accordance with truth. Even the heathen know this. It is so amazing therefore that Christians today are very much either against science or they do not really know what science is according to God's Word. Mawu ƒɛ yayra naa be amɛ anyɛ tamɛɖola sidzɛdzɛtɔ (Mawuetɔnam Dugbazã) | The blessing of God makes one a scientifically-minded person.