PHOTOS: NDC Brands Mahindra Trucks Meant For NCCE With Mahama Campaign Stickers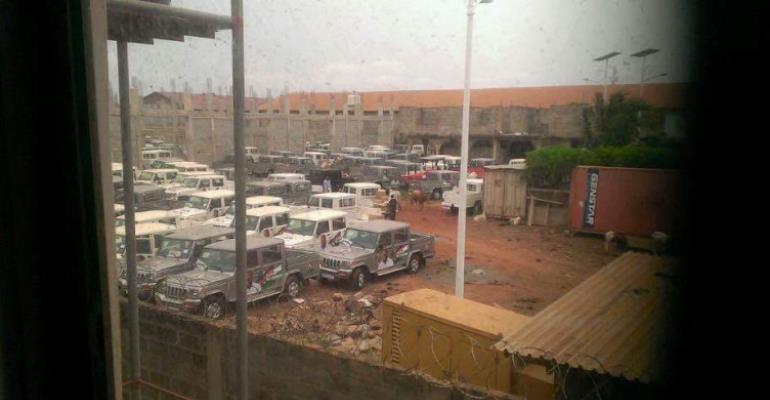 NsromaMedia team has chanced on over 50 Mahindra 4×4 trucks which were initially imported by government for the NCCE to be distributed to their offices across the country for voter education. They are all being branded as campaign vehicles for John Mahama and the NDC.
The vehicles, which are being branded at a secret location around the Manet Cottage in Accra are almost near completion and will be seen on the campaign road soon.
This do not come as a suprise to NsromaMedia since its an election year but we however condemn this abuse of incumbency and with impunity.
It is such profiligate spending in election years that leaves the economy in tattes with debts.
In a related development, NsromaMedia reported the importation of footballs and Jerseys for zongo comunities for the purposes of canvasing votes.