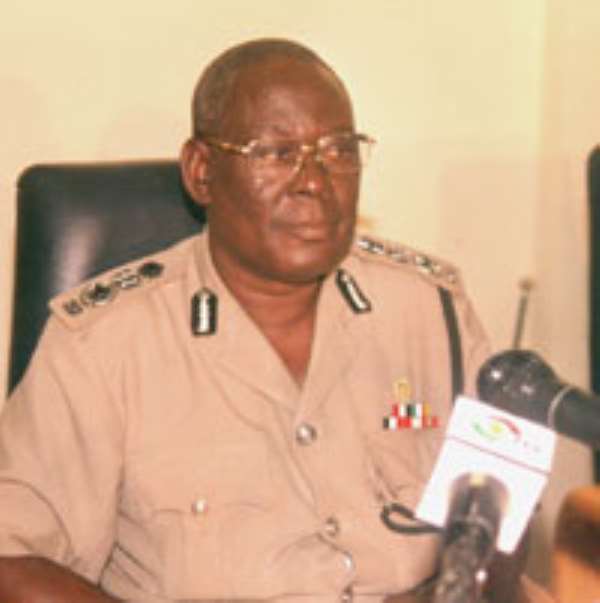 Accra, Dec. 12, GNA - The Inspector-General of Police Nana Owusu Nsiah has directed an immediate investigation into the death of one Alhaji Issa Mobila, a politician who died in the custody of the securities at Tamale. A statement signed by Police Sergeant Joseph Adjei Afoakwah for Director of Public Relations of the Ghana Police Service said the IGP has appointed a team of high-ranking top officials of the Police Service to undertake the assignment.The size of the team and the period within which they are required to submit a report were however not given. It said after the recent presidential and parliamentary elections there were some shootings in some parts of the Tamale Metropolis, which led to the arrest of some suspects, including Alhaji Issa Mobila. The statement said thorough investigations will be conducted and the culprits brought to book. Alhaji Issa Mobilla died in custody under mysterious circumstances after he was arrested and handed over to the military in Tamale.
He was accused of illegally possessing weapons even though a search on his house yielded no such results.
Tension had mounted in the Northern regional capital after his mysterious death. Alhaji Issah Mobilla is also local GPRTU.
Authorities at the Tamale Teaching Hospital say the cause of death can only be determined after an autopsy.