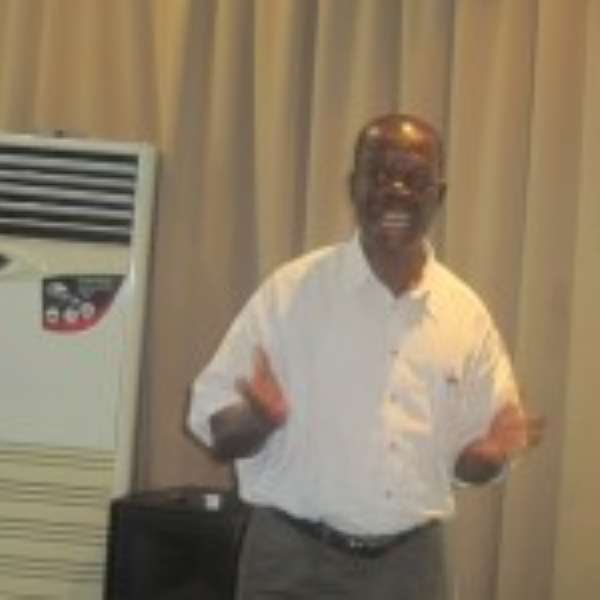 Prof. Seth Opuni Asiamah
THE IMMEDIATE past Provost of the College of Architecture at the Kwame Nkrumah University of Science and Technology (KNUST), Prof Seth Opuni Asiamah, has watered down government's flagship rent bill seeking to check over exploitation of tenants by property owners.
According to him, the bill would give the current rent law, Act 1963, the teeth to bite property owners as the huge deficit in the housing industry gives landlords the upper hand to continuously exploit tenants.
Addressing journalists after a symposium on the value of commercial properties and the effect on doing business in Ghana, Prof Asiamah said until government began to improve the housing stock, the law would be a weak measure to restrict property owners in the number of years of rent advance they should take.
"All these low cost houses started in Kumasi, Accra and Tema and are getting rotten should be completed and given out. If the search for accommodation is not difficult, it will create equilibrium in the market. That is the only way we can control rent as the Ministry of Works and Housing is talking about," the university don noted.
He observed that tenants themselves would thwart the implementation of the bill, if passed into law, because they would be happy to get a place to rent and live in the absence of an alternative.
A bill, which is seeking a revision of Act 1963, is imminent and awaiting cabinet approval for onward submission to Parliament to be passed into law.
.
Under the new law, tenants will be required to pay a month's advance for rent, contrary to the current violation of the rent law where landlords charge as high as four years rent advance.
Jonathan Zinzi Ayitey, Head of Architecture Department of KNUST, on his part, observed that store accommodation for retail businesses would shoot up in the next few years, adding that renting of office space would take a downward turn as a result of oversupply.
He stated that inasmuch as he acknowledged that the supply of real estate was inelastic, people would find it difficult to secure retail space since it took time for properties to come on line.
The symposium was organised by Good Governance Africa (GGA), an independent and non-partisan research organisation that works to improve government performance on the continent.
Its Chief Executive Officer (CEO), Tina Asante-Appeatu, explained that the symposium formed part of the organisation's mission to see the private sector developed.
"We actually look around to see the issues that will promote the private sector," she noted and added that the organisation intended to provide various platforms to raise issues and develop policy papers for onward transfer to government to address the concerns of the business people.
From Ernest Kofi Adu, Kumasi