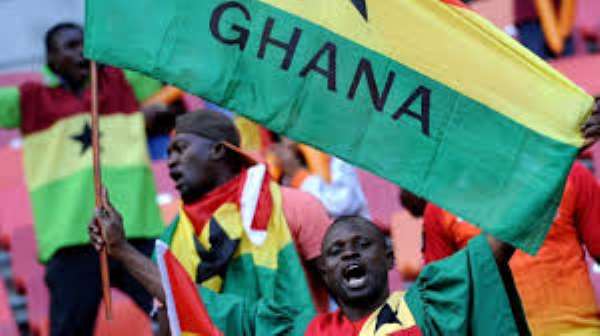 Ghana's Constitution has elements reflecting the desire of African Leaders to have full control over a country in order to benefit from their resources personally and ensuring wrong doings cannot be so easily –compared to developed countries in the West – uncovered and stopped.
Presidents of Ghana swear an oath of office to protect the country and submit themselves to punishment for any misconduct against the Constitution. Former President Bill Clinton of USA, based on a sex-scandal and his subsequent lies about it, faced an impeachment process. USA Prez. Richard Nixon stepped down before such a process took place having authorized the stealing of documents from the Democrat Party's Headquarters (Watergate Affair). Former Chancellor Helmut Schmidt of Germany was impeached over his NATO Double Treaty policy and replaced by Helmut Kohl. Impeaching a President in Ghana on similar grounds is as impossible as an aunt starts to fly based on legal, social and political conditions the country finds itself in.
The Constitution of 1992 supports the impossibility of impeachment in several ways out of which the political structure is the main issue. Ghana has a central Government based in Accra and 10 Regions reflecting historic, social, economic and cultural boundaries giving people a smaller home to identify themselves with being a Ghanaian at large.
The heads of these Regions are especially appointed Ministers from the Government in Accra send to the Regions. The Regions elect Assembly Men to voice their local concerns while the Head of the Assemblies are appointed by the President. Mayor Alfred Okoe Vanderpuye of Accra, head of Accra Municipal Assembly AMA, is appointed by the President which makes him a servant to the President and not an independent servant to his Municipality.
The Regional Ministers get their order from the President for which they enforce the policy of the President unto the Regions. Money walks the talk and mostly is more powerful than any legal framework. The money for the Regions come from the central Government in Accra. Who wants to dance to the music has to dance to the tune of the man that pays for it.
Through the "Democratic" backdoor, legalized by the 1992 Constitution, it has been achieved that Ghanaian Presidents during their maximum 8 years in office can rule like Dictators with no real serious and practical checks and balances in place showing a surreal face of modern day Democracy.
The global world we live in with tough competition for natural resources, social concepts, Political Ideas, cultural and religious challenges, fears economic competition to grow and sustain an economy with increased numbers of population to feed and make happy, giant central political structures hard to move, supervise and slow in thinking towards the needs of the growing number of people, must have an effective structure in place to address these challenges. The race is on and only the fastest and fittest societies will stay ahead of others in this world.
1957, Independence Day, Ghana had a population of 3 Mio., this has grown to today 25-27 Mio.. The political structure of small countries like Lichtenstein, Luxemburg, Switzerland is far different from the one in countries like USA or Germany.
A Federal State with in-build grass-root democracy is an appropriate, even not forever, answer to today's political challenges moving a country ahead of others.
Ghana's Constitution of 1992 needs a serious make-over and shake-up. Regions need to become independent from the influence of the Central Government, must appoint their own Governors or Regional Prime Ministers.
A constitutional framework needs to ensure much needed standards and put a check and balance between the various levels of Governmental structures in place. This helps to stimulate competition between Regions/States to promote, in the fastest possible way, a sustainable growth race in the country.
Reducing of the numbers of MPs, setting up a second chamber for the Regions/States in which the Heads of these Regions/States are represented while one seat should be reserved for the Head of the Traditional Rulers, would be the most effective and appropriate set-up for a modernized country of Ghana and give a much needed positive signal into all of Africa and beyond that a young Democracy is not a static concept, but an evolving process constantly looking into the best possible way to govern a country to the best of its abilities and beyond.
Ghana, as the first country in Africa gaining its independence from their Colonial Masters, carries a historic duty in its shoulders to always be in the forefront of a positive change in Africa.
Someone starting to say A has to say B also. As political wisdom is not in the country of Ghana to a large extend, buy it, as these days most things are for sale!
Author: Dipl.-Pol. Karl-Heinz Heerde, Sakumono Estate, Block D10, Aprt.9, Tema West, Ghana, phone +233(0)265078287, [email protected] , 21.04.2016