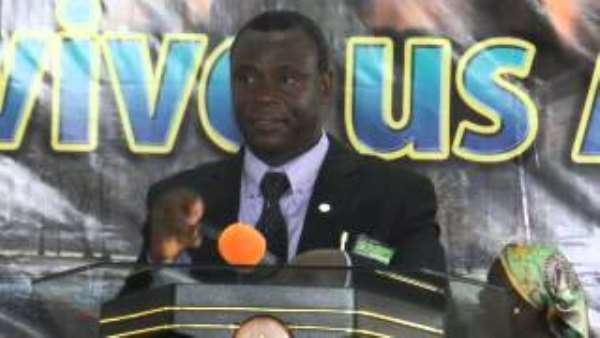 Accra, March 25, GNA - The Christ Apostolic Church International (CACI) on Friday joined the international community to mark Easter (Good Friday) with church services and conventions throughout the country.
Addressing the Easter convention of the Taifa Area, Apostle Enock Osafo, the Head of the Accra West Territory of CACI, advised Christians to bury their differences and not be guided by their political affiliations that could destroy the peace of the country.
'It is important for Ghanaians, especially Christians, to bury their differences and not be swayed by their party affiliations and destroy the peace currently enjoyed by the nation.
'Let us all, despite our relationship and loyalty to specific groupings, try to put the national interest first in all that we do,' he said.
The five-day convention, on the theme: 'Not by Power, But by My Spirit,' is being attended by members from Taifa, Achimota, Ofankor, North Taifa, Dome, Mango Lane and Alogboshie.
Apostle Osafo said: 'Ghana is for all of us and that is all that we have and can claim. We, therefore, need to strive to ensure that the nation is protected at all times no matter where our affiliations and differences are'.
He, therefore, appealed to Ghanaians not to engage in activities that would cause problems for the nation and ensure a peaceful co-existence at all times.
'Let us come together as Christians to use the Easter occasion to pray for peace, stability, national unity, growth, prosperity, development, and peaceful co-existence among parties and ethnic groups.
Apostle Osafo called on Christians to let the Holy Spirit reflect in their lives and advised them to be righteous especially when Jesus had made that great sacrifice of redeeming mankind from sin.
Apostle Augustine Bugyei, the Area Head of the Taifa Central Assembly, urged Christians to use the period for sober reflections and live Godly lives for the significance of Christ's death to be worthwhile.
Good Friday on the Christian Calendar is the Friday when Christians, all over the world, remember the crucifixion of Jesus Christ to save the world according to the Holy Bible.
GNA