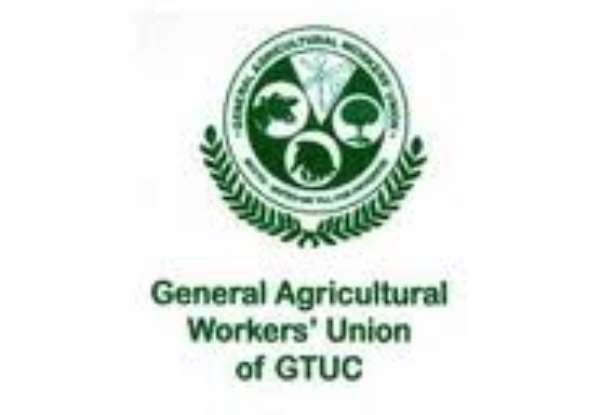 Ho, March 24, GNA - The General Agriculture Workers Union (GAWU) of the Ghana Trades Union Congress (GTUC) has installed a two-mile radius surveillance camera at Kpando-Tokor to spot child trafficking and child labour activities on the Volta Lake.
The device, installed a month ago would also help spot distress situations on the Lake for prompt rescue response, Andrews Addoquaye Tagoe, Head of Programmes Training and Education, GAWU, told the Ghana News Agency.
The Union would also provide a speed boat on the Lake for quick response to emergencies.
The initiative under the Union's Programme for 'Testing methodologies creating models against child trafficking' is in partnership with the International Labour Organisation, Irish Aid and Stop Child Labour Campaign.
The Union in collaboration with the Navy is currently training 15 Volunteer divers to replace 600 children who the Union has taken off diving and related fishing duties on the Lake.
Each of the divers with the aid of modern diving gear could stay under water for one hour.
Speaking at the end of the theoretical phase of the training in Ho on basic diving and rescue skills, Mr Tagoe said the initiatives were part of the Union's rural development programme, which also seeks to create child labour free zones along the Volta Lake.
He said the Union would seek partnership with the Ghana Youth Employment and Entrepreneurial Development Agency (GYEEDA) to train the Volunteer divers under the Agency's fishery module.
Addressing the Volunteers, Mr Elvis Van-Lare, Volta Regional Secretary of the GTUC, called for teamwork, discipline and open channels of communication for rapid response to emergencies.
He said they must be confident, mentally alert and tough for the kind of assignment they have opted to undertake.
Mr Louis Acorlatse Suetor, the 2014 Volta Region Best Fisherman, said fishermen along the Volta Lake had longed for the type of initiatives GAWU has begun to curtail child labour on the Lake.
He said hitherto children who were taken off dangerous fishing activities came back to those jobs because there were no suitable replacements to fill the vacuum.
'We are grateful for the opportunity this was a dream fulfilled,' he said.
GNA