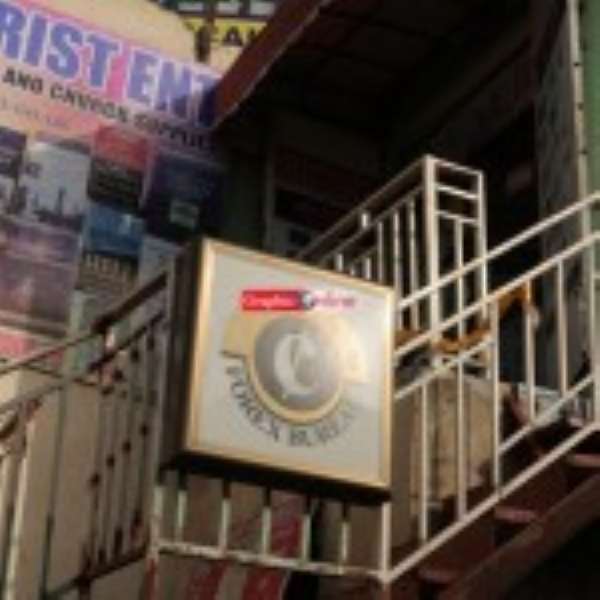 The Police have shot two men suspected to be part of a gang of five that robbed a forex bureau in broad daylight around the Obetsebi roundabout at Kaneshie in Accra Wednesday afternoon.
The armed robbers were said to have successfully robbed the Bext Nascent Forex Bureau located close to the Goil Fuel Station at Abossey Okine on the main Kaneshie road of about GhȻ160,000.
In their attempt to flee with their booty, they started firing into the crowd at the busy area which is also a hub for vehicle spare parts dealers.
Eyewitnesses told Graphic Online that a number of people sustained gunshot wounds at the scene of the robbery, including a cashier from the forex bureau.
The robbers initially managed to escape through Obetsebi roundabout to the Royal House Chapel in the Pamprom area.
While fleeing, they came into contact with policemen at the Obetsebi roundabout who were directing traffic but since they were not armed, they were unable to stop the robbers.
.
However, a policeman on duty at the State Insurance Company (SIC) Limited near Royal House Chapel chased them and engaged them in a shootout.
The policeman shot at them as they attempted to jump the fence wall at the Royal House Chapel area. One of them fell to the ground and the other was later apprehended.
The number of people who sustained gunshot wounds was not immediately established.
The eyewitnesses said the robbers were holding locally manufactured guns.
The police are yet to speak on the matter.
-graphic