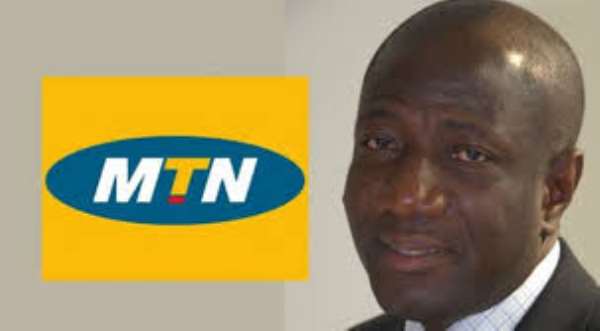 The leading Mobile Financial Services operator in Ghana, MTN Mobile Money has been granted the ISO/IEC 27001:2013 certification by Lloyds Register Quality Assurance (LRQA).
The ISO/IEC 27001:2013 is an information security standard published by the International Organization for Standardization (ISO) and the International Electro-technical Commission (IEC).
"This gives credence to MTN's commitment to conform to international standards in the delivery of Mobile Money services. MTN Mobile Money is working to provide the highest standards of service to its customers," Mr. Ebenezer Asante (CEO of MTN Ghana) said at a media briefing.
"This is further proof that MTN Ghana is interested in establishing the right measures to protect customer interest and improve customer experience. This certification should further boost the confidence customers have in MTN Mobile Money," Mr. Asante added.
Mr. Asante however, expressed the need for MTN to improve its systems and processes as the company seeks to embark on expanding the base of Mobile Money users.
"After the recent upgrade to the Ericson platform, we are providing another reason why our customers would choose to do business with us," he noted.
First to receive the ISO/IEC 27001:2013 certification in Ghana's telecommunications industry, MTN Mobile Money has six million customers and over 33,000 merchants in the country. The service is offered by MTN in partnership with 10 banks.
The MTN Mobile Money services include; money transfer, MTN airtime top-up, bill payment (DSTV, ECG Postpaid, MTN Postpaid, School fees), payment of employee salaries, purchase of airline tickets amongst others.
Follow Amisty on twitter @ElAmistyNobo
E-mail: [email protected]